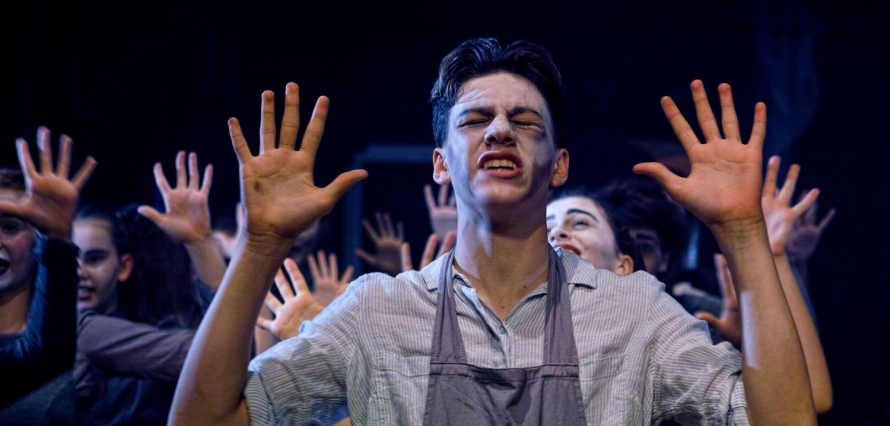 Head's blog – Teesside High School
Friday 14 June 2019 | By Samantha Hockney
As we enter the final few weeks of the summer term, our events and activities schedule gets ever busier and I do hope the children are excited for what the final days of the term will bring.
Yesterday we made the difficult decision to rearrange Prep Sports Day due to the inclement weather forecast and conditions within the school grounds. I do hope you are able to make it next Friday, 21 June (fingers crossed for better weather!)
On the same day we will be hosting the exciting Great North Author Tour in collaboration with Drake the Bookshop, with almost 400 visiting primary school children. Due to heavier traffic than usual on site during the school day, I would be grateful if you could leave ample time to find parking and head to the field for the 2.00pm Sports Day start. Don't forget your training shoes, too, the parents' races are always a highlight!
The coming weeks will also see us host our annual Creative Arts Evening (Thursday 20 June, tickets available here), Sports Reward Trip (Wednesday 26 June), Prep Musical (Thursday 27 June), Senior School Sports Day and a Year 7 Transition Trip to Jump 360 (Friday 28 June), to name but a few. I hope you can join us at some of these events and help us round off another fantastic year in style. You can view our full calendar of events here.
May I also provide advanced notice that buses will leave site on the final day of term (Friday 5 July) at 2.00pm; there will be no after school care facility available on this day.
I hope you enjoy reading our latest school newsletter, THiS Week. It is a wonderful edition packed with highlights from our Modern Foreign Languages trip to Paris, our Year 7 outdoor adventure residential at Dukeshouse Wood, the upcoming visit of sprint champion Richard Kilty as well as student successes in Mathematics, Chemistry, Drama and much, much more. It certainly demonstrates the variety on offer at Teesside High.
Mrs K Mackenzie, Head