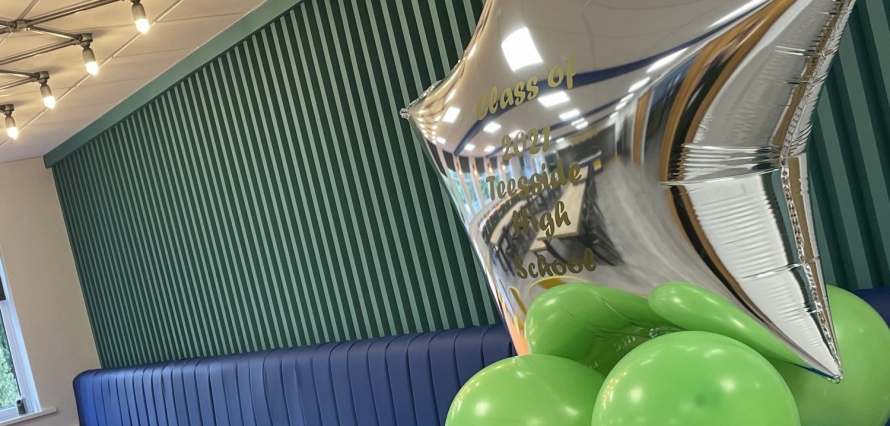 Teesside High School; A-level Results Day 2021
Tuesday 10 August 2021 | By Samantha Hockney
Students at Teesside High School have secured an outstanding 100% A-level examination pass rate for a third successive year.
Year 13 students are celebrating after almost half of all A-level results achieved prestigious A*-A grades.
In addition, almost two thirds of examination results secured impressive high grades (A*-B), allowing students to progress to their favoured university destinations and higher apprenticeship courses.
Kirsty Mackenzie, Head at Teesside High School, said: 
"On behalf of a very proud Teesside High School staff team, I would like to send my warmest congratulations to our brilliant Year 13 pupils for their examination results today.

"These results have been achieved across two of the most unusual academic years we have ever seen, yet our Sixth Form students have faced each and every twist and turn of the pandemic with resilience, grit and determination. Their strength in the face of such adversity is reflected in their incredible grades.

"I want to take this opportunity to thank my teaching and support staff, who have worked diligently over the last two years to ensure that none of our pupils' learning has been negatively affected by Covid-19. Our immediate switch to live learning from home during lockdowns, with almost 6000 lessons delivered online each week using Google Meet, has enabled our pupils to demonstrate their amazing potential and leave us with the grades they deserve.

"We are particularly proud that examination results at THS Sixth Form continue to rival some of the most selective schools in the region, highlighting our ethos of working with pupils of all abilities and inspiring them to achieve their very best. Our personalised learning environment and small class sizes are integral to our ongoing success.

"We are saying a fond farewell to student leaders and valued members of our school family today, some of whom we have known since Nursery. We wish them all the very best of luck in their next step, whether that be university, an apprenticeship or their first venture into the world of work. We know they will shine just as they have throughout their time at Teesside High.

"My grateful thanks once again goes to our parents for their invaluable support, particularly over the last two years."