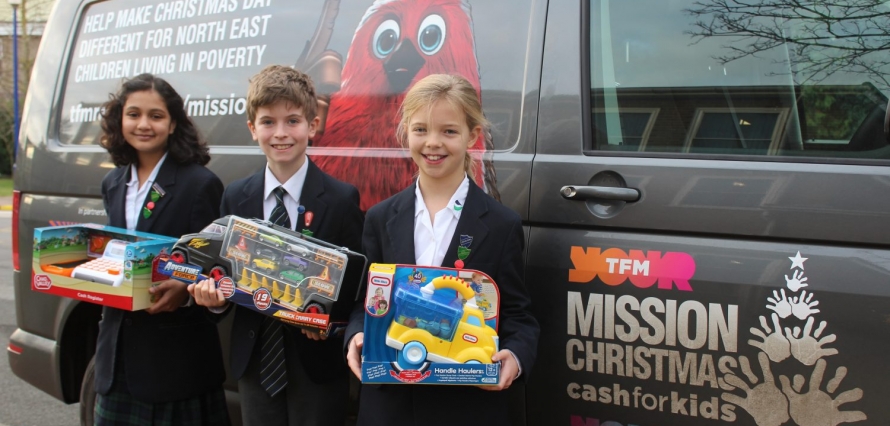 Charitable giving at Christmastime
Wednesday 12 December 2018 | By Samantha Hockney
We are so proud to have donated almost 800 Christmas gifts and food items to disadvantaged families across Teesside this December.
Teesside High School launched its charity drives for both the Trussell Trust foodbank scheme, based at the Hebron Church in Stockton, and TFM Radio's Mission Christmas at the end of November.
Staff, students and their families have since been donating with great enthusiasm to help make a small difference to somebody's Christmas.
In total, we collected 623 food items for the Hebron Church and 175 children's toys for Mission Christmas. We will also support Save the Children tomorrow through our annual Christmas Jumper Day.
Nicola Stephens, Deputy Head at Teesside High School, said: "Teesside High School may be a small school, but it is inspiring to see how big the heart of our community is.

"So many in our region find themselves in situations where they cannot afford to put food on the table at this time of year, and that really hits home with our students and families.

"A sincere and heartfelt thank you for every donation made; I have no doubt it will make a big difference this Christmas."