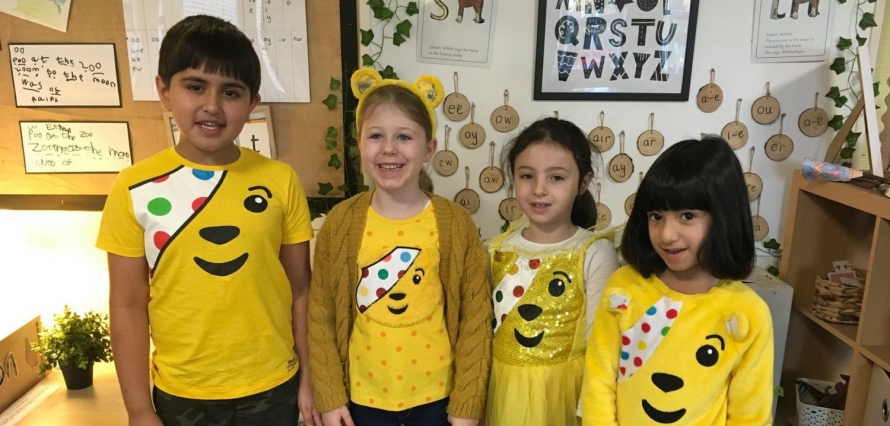 THS pupils smash Children in Need fundraising target
Wednesday 18 November 2020 | By Samantha Hockney
We are delighted to announce that our Children in Need fundraising efforts raised over £3000 for the charity.  As always, the generosity of spirit in our school community has shone through.
Since early October our students have been planning and organising how they would raise the most money they possibly could for Children in Need. Our wider community has felt the effects of this year with charitable organisations needing our donations more than ever to support the most vulnerable in our society.
Last week we climbed Ben Nevis, walked Coast to Coast, scored penalties, knitted and crocheted, enjoyed a spooky zombie trail in the woods, quizzed, jumped around with Joe Wicks, clambered over obstacles and created Candy-grams, all in Covid-safe bubbles in our own school and grounds.
Tasked with the challenge of raising as much money per class and tutor group as possible, our students got busy and amazed us with their creativity, sense of fun and commitment to the cause.
Having tipped the £1000 mark in previous years, this year far outstripped our past totals. We are so proud of the effort and hard work of our students and the support of their teachers to enable them to make this such a success.
See photos from our student-led activities on our school Facebook page.