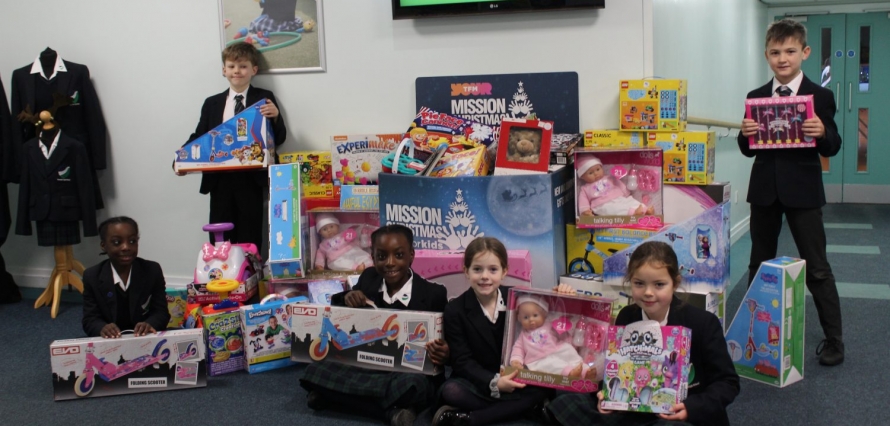 Teesside High students give generously this Christmas
Friday 13 December 2019 | By Samantha Hockney
Students at Teesside High School have donated almost 600 Christmas gifts and food items to disadvantaged families across Teesside this December.
The school launched its charity drives for both The Trussell Trust foodbank scheme, based at the Hebron Church in Stockton, and TFM Radio's Mission Christmas at the end of November. Since that date, staff, students and their families have been donating furiously to help make a difference to somebody's Christmas.
In total, the school collected 400 food items for the Hebron Church and 188 children's toys for Mission Christmas, and also raised almost £400 for Save the Children from an exciting Christmas Jumper Day.
Nicola Stephens, Deputy Head at Teesside High School, said: "As a small school, we really do make great strides in terms of charitable fundraising. The generous spirit of the Teesside High community has shone through once again this year.

"It really hits home to our children and families that not everyone finds the festive season to be a special time of year. For those in need, the festive season can be a huge struggle.

"Our collection boxes were overflowing with hundreds of donations which we hope will really make a difference to families in our local area."
The school is also proud to see its Christmas trees find a new home at St. Peter's Church in Stockton and All Saints Church in Hartburn, following their donation to the parishes when the terms ends on Friday 13 December.