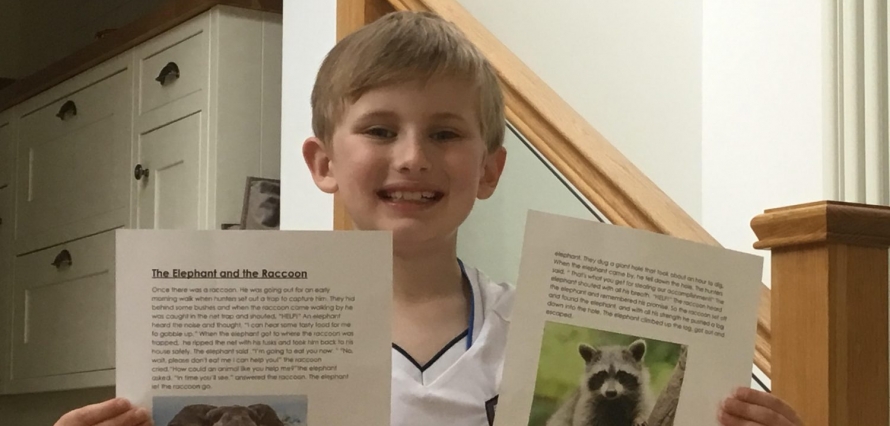 Distance Learner of the Week – Monday 15 June
Monday 15 June 2020 | By Samantha Hockney
We are continuing to nominate outstanding distance learners for their commitment and tenacity when working from home. The number of nominees is fewer each week as we see more and more year groups return on a safe and phased basis to Teesside High School. It is truly wonderful to have our pupils back with us; the buildings and grounds have come alive with the sound of purposeful learning taking place and children catching up with their friends once again.
Distance Learner of the Week – Nominees
Jack Hall – Reception
Oscar Councell – Year 2
Darcey-Rue Richardson – Year 3
Ben – Year 4
Shreya Gujjala – Year 5
Tassy Bell – Year 8
Matty Boal – Year 8
George Danson – Year 8
Winner
Ben in Year 4! Ben was nominated…"For his thoroughness and attention to detail during distance learning. Also, Ben is well-organised and systematically works through the learning activities set, even doing activities beyond what he has been asked to do. Additionally, he has been helpful to others who experienced technical issues during Google Meets."
Well done, Ben.