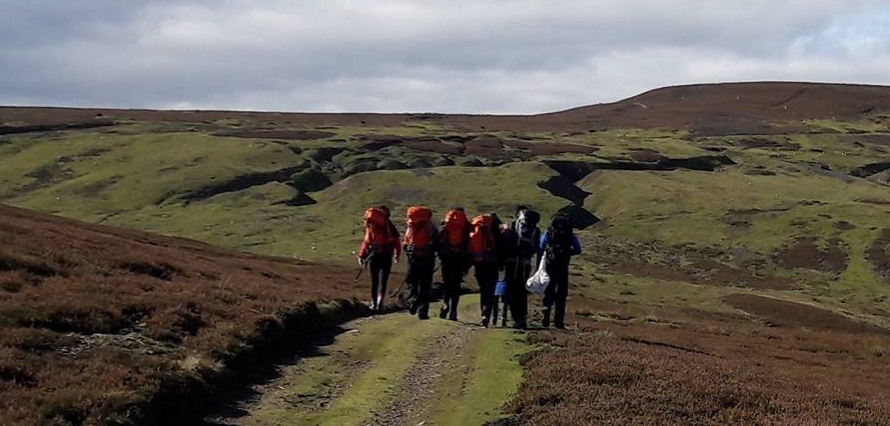 Introduction to the Duke of Edinburgh Award
Tuesday 10 September 2019 | By Samantha Hockney
Teesside High School is delighted to offer its students an exciting opportunity to be part of the highly successful Duke of Edinburgh Award Scheme for 2019-20.
The DofE Award scheme began in 1956. Since inception, it has been inspiring, guiding and supporting young people in their self-development and recognising their achievements ever since. DofE can be a life-changing adventure for your child. On the way, they will complete an exciting and challenging programme of activities to help them reach their full potential. They will learn new skills, help others, have fun, make new friends and gain a great sense of achievement.  Employers, colleges and universities really value Duke of Edinburgh Awards and know what it says about someone who is a DofE Award holder.
Young people can select programmes at three levels, Bronze, Silver or Gold, which each lead to a Duke of Edinburgh Award. For more information on the Award, please visit https://www.dofe.org/
DofE Award at Teesside High School
Last year was our seventh year working with Mountain Activity Company (MAC) to provide our Expedition section and it saw some amazing adventures for our candidates including fantastic camping in challenging weather conditions. Following a well-structured programme, all candidates successfully completed their practice and final expeditions with high commendation from the external assessor. We can confidently say the quality of this provision is second to none and we look forward to working with MAC again this year.
If you wish to find out more about Teesside High School's Duke of Edinburgh Award, please come along to our Duke of Edinburgh Information Evening on Monday 16 September from 6.00pm.