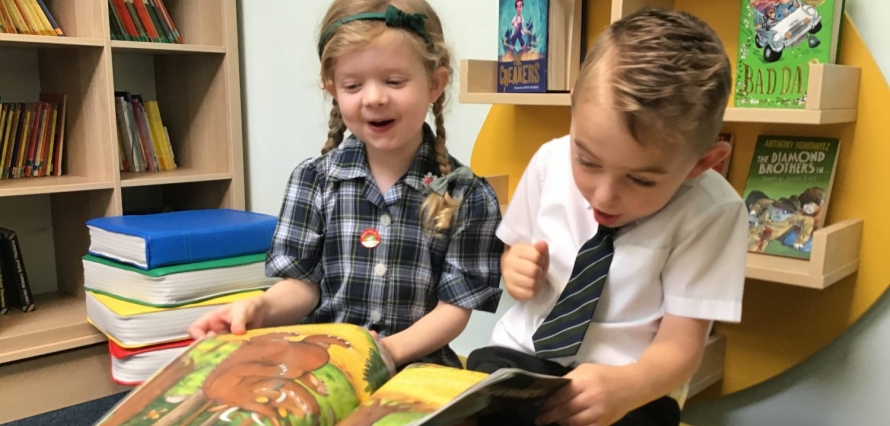 Head's Blog – October 2019
Monday 21 October 2019 | By Samantha Hockney
It barely feels like five minutes since the students at Teesside High School returned back to school, fresh from a long summer holiday.
The upcoming half term holiday does provide chance to reflect on just what has been achieved during the last seven weeks and I sincerely hope all of those new to Teesside High School, staff and students, feel settled and integrated into our school community. It has been a pleasure to get to know all of our new faces and find out more about their interests and passions, both in and out of school.
This half term has been a super busy time for our PE Department, and we have reported frequently on the success of our players at local, county, regional and even national level. It is wonderful to see Yash in Year 11 be nominated and named in the category of 'Teesside's Future Star' at the Gazette Sports Awards, and we wish him the very best of luck at the ceremony in half term.
With no less than 45 fixtures played in the first half term of the year, I am sure we will see lots more success to come.
In Creative Arts, our Food and Nutrition Department continues to shine, providing opportunities for students to showcase their culinary flair outside of lessons. This week's Future Chef school heat will see Senior School students design, prepare and serve a one course dish for no more than £5.00, competing with their friends and classmates to make the next round in this national contest. Elsewhere in the faculty, Music and Drama Departments are busy working on rehearsals for 2020's production of School of Rock, which I am sure will be an incredible showcase of creative arts talent within the school.
As we look ahead to a special event with Drake the Bookshop on Monday 4 November, you will find each staff member who has contributed to this edition of the newsletter has shared what they are currently reading, in the hope that we can inspire you to share our love of reading, too.
I would like to take this opportunity to remind you about our upcoming Remembrance Day Service, which will take place in the Main Hall on Monday 11 November at 10.30am. This year, we are inviting Prep year groups and Senior and Sixth Form tutor groups to create a wreath for the service, and this is something pupils can begin to consider over the half term break. In the past, wreaths have been created using arts and crafts materials, textiles or recycled plastic. I am sure this project will be a poignant addition to what is already a thought-provoking and emotive occasion. I do hope to see you there.
Read our latest newsletter here.
Mrs K Mackenzie
Head, Teesside High School