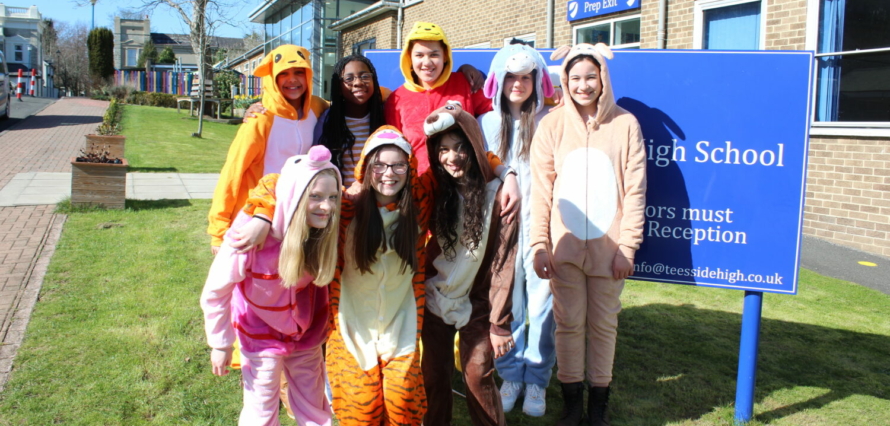 Head's blog – Easter
Friday 25 March 2022 | By Megan Connor
Time is truly flying by this year and we find ourselves hurtling towards the end of March and the start of the Easter break. It has been amazing to be able to once again engage with our school community through an array of different activities and events. I am sure I speak for everyone when I say the lighter nights and blue skies have made for a welcome sight this week; something which makes me super excited for the final term of the year.
As a woman in the field of science, I was fascinated by the wide range of activities our pupils were able to engage in as part of STEM Week last week. Across the school there was an enormous sense of enthusiasm from pupils and staff alike, intrigued to learn more about the subjects of Science, Technology, Engineering and Mathematics and the multitude of different career pathways and opportunities within these fields. As a Physicist, it was brilliant to see our Year 10 pupils engage in a lecture led by Professor Lars Jorgensen – live and sitting beside the Large Hadron Collider at CERN in Switzerland! I remember fondly the visit we led to CERN just prior to the pandemic, and this virtual opportunity really brought students' learning to life. I am grateful to our staff for their efforts; STEM Week gave our pupils many unique opportunities to learn new skills that they will be able to take with them throughout their academic journey and beyond.
It was wonderful to round off the week raising money for Comic Relief last Friday, as other members of staff and I found ourselves at the wrong end of a sponging! Although it was very cold, it was definitely worth it. I was so proud of our Sixth Form students for organising a range of activities which contributed to a large amount of the donations we received. Overall, we raised a whopping £764.26 – well done, everyone.
With the last week of term in sight, I am looking forward to watching our Senior School production of Matilda Junior. This event will take place on Tuesday 29 March and Wednesday 30 March – our first school production since pre-pandemic times. I know that our students and staff have been working so hard to put on an amazing performance, it will definitely be a night (or two) to remember!
I hope that you have a fabulous weekend celebrating Mother's Day.
You can find our latest newsletter here.
Mrs K Mackenzie, Head – Teesside High School