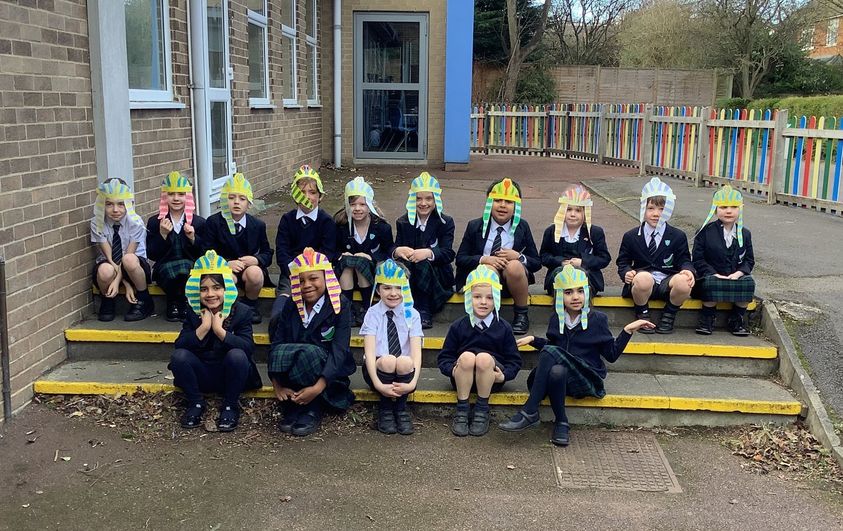 Head's blog – February half term
Friday 18 February 2022 | By Megan Connor
As we arrive at half term, it is brilliant to feel as though things are returning 'back to normal'.
Despite a lot of Covid restrictions at the start of the term, we have still managed to keep very busy (as always!) and we are finally starting to see the light at the end of the tunnel. I will write to all parents over half term once we have had time to absorb the latest government and Department for Education guidance around Covid safety in schools for the remainder of the term.
Over the last seven weeks, it has been pleasing to see pupils' hard work and commitment reap rewards both in and out of the classroom. I would like to say a huge congratulations to our U12 Girls' Hockey teams who were recently awarded two County Tournament titles, and to Kiyan and Martha who both competed very successfully at the Inter-County Cross Country Championships.
I have loved being able to welcome parents back into school for events such as Tea-Time Concerts, guest speaker talks and Prep School assemblies. It makes me even more excited for the range of events we have planned for the remainder of the academic year. Make sure to save the dates for the following; the Friends of THS Race Night (Friday 11 March), Matilda Junior (Tuesday 29 March and Wednesday 30 March), PTA Quiz Night (Friday 13 May) and our THS Platinum Jubilee Summer Fair (Saturday 18 June).
It has been wonderful to see this week's theme of 'love' come to life across the school. In assembly on Monday I was able to listen to all of the things our staff and students love about life at THS.
Lucy in Year 7 said: "I love THS because of the endless opportunities we have and all of the sports we get to take part in." George in Year 7 said: "I love school because of the teachers and the work they provide us with." Amelia in Year 9 commented: "I love THS because of the small classes and the community it brings'' – and I could not agree more!
Over the half term break I hope that our pupils continue to spread love and kindness and fill their days with fun activities, but most of all, take some time to reflect on their many achievements since the start of the year.
You can find our latest newsletter here.
Mrs K Mackenzie, Head – Teesside High School