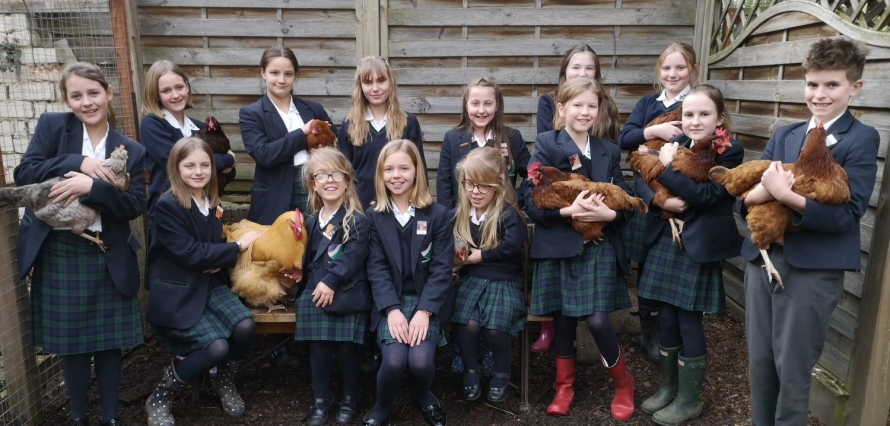 Head's Blog – February Half Term
Friday 14 February 2020 | By Samantha Hockney
It has been a super busy half term at Teesside High School and the Christmas break feels like a truly distant memory! I hope you and your family are looking forward to a restful and relaxing half term holiday over the coming week.
Speaking of holidays, we have started to look ahead to the Easter break and recently released details of the Holiday Camp activities your son or daughter can be a part of.
Big Adventures Holiday Camp will be running from Monday 20 April to Friday 24 April. Miss Hall and Miss Fenny have lots of exciting trips and visits planned, including to Eureka, the National Children's Museum, Richmond and Easby Abbey and Angry Birds Crazy Golf at the Metro Centre. There is super limited availability on this Holiday Camp for pupils aged 3-11, so please do get in touch if you would like to make a booking.
For our older students, I am delighted to share details of an Outdoor Education Holiday Camp available at Teesside High School for students aged 8-14.
Once again we will be running the popular MAC Camp, offering an exciting programme of outdoor and adventurous activities from Monday 6 April to Thursday 9 April. This camp covers an amazing range of activity options to challenge all experiences and abilities including team building, orienteering, bush craft, hill walking, scrambling and worming, all based in a range of beautiful areas including the Yorkshire Dales, Hamsterley Forest and the Lake District. There are just four places remaining, so once again please do book soon to avoid disappointment.
We have enjoyed a productive half term across the school, particularly in our admissions department following a successful Open Day. Recent weeks have been fully booked with Taster Days; it is pleasing to see this trend continue after half term, too. Our student buddies continue to do us proud and the feedback from these sample days at our school gives us a lot to smile about. I am looking forward to welcoming a number of new families to Teesside High after the half term break and I am sure you as parents and pupils will make them feel welcome and part of our school community.
I look forward to welcoming pupils back to school on Monday 24 February. Have a wonderful holiday.
Mrs K Mackenzie, Head