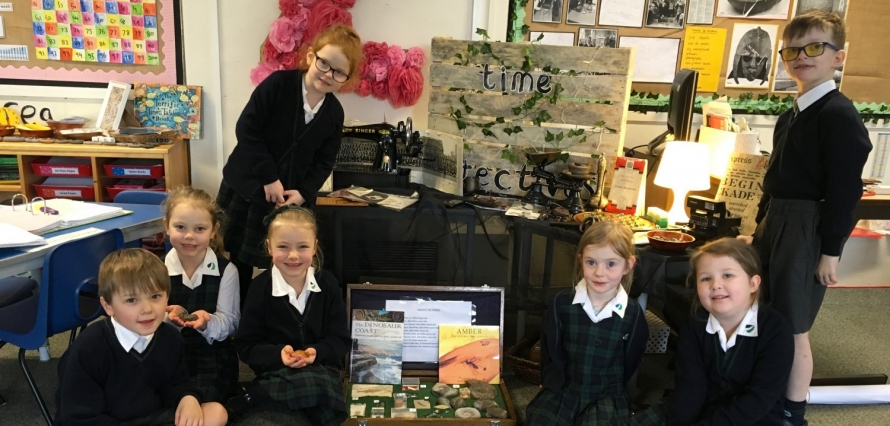 Head's Blog – January 2020
Monday 20 January 2020 | By Samantha Hockney
Welcome back to Teesside High School, I hope you have enjoyed a lovely start to the spring term.
I want to start by thanking our students at the very top of the school for their dedication and tenacity in the face of up to two weeks' worth of mock examinations. I hope your hard work revising really does pay off, and you are rewarded with the mock grades your potential deserves.
The term has started with aplomb and it was great to meet with our PTA body earlier this week to firm up plans for upcoming events. Arrangements for the THS Spring Ball are now in full swing – we hope you can join us on Saturday 28 March at the wonderful venue of Acklam Hall. Tables of ten can now be reserved for £500 (there is already very limited availability!) with a welcome drink and delicious four course meal, band, disco and dancing. If you wish to join us please do email via headspa@teessidehigh.co.uk.
My meeting with Mr Finn earlier this week was unexpectedly interrupted – usually a bad omen – but this time a very pleasant exception! Piano in Year 9 has made it through to the regional final of the national cooking competition, Future Chef, and and as part of her preparation she was trialling her main course in the Food and Nutrition classroom. Both myself and Mr Finn were deemed suitable guinea pigs and asked to test the finished product. Piano had made pang po pork and although very spicy, it tasted amazing. Needless to say Mr Finn and I both finished our bowls and could have taste-tested more! I am sure you will join me in wishing Piano the very best of luck in the next round of the competition later this term.
Rehearsals for School of Rock are continuing and elsewhere in the Music Department it will be the turn of our instrumentalists to develop their performance skills at our Tea-Time Concert on Monday 10 February. If you haven't been before, these informal concerts give our musicians the chance to showcase their talents in a warm and appreciative setting. They are timed to make it convenient for parents to pop in from 4.15pm, so please do stop by if you can make it.
As a final reminder, it is our whole school Open Day next Saturday, 25 January, if you have any friends or family who wish to come along and see what Teesside High School has to offer. They would be most welcome.
Read our latest newsletter here.
Mrs K Mackenzie, Head