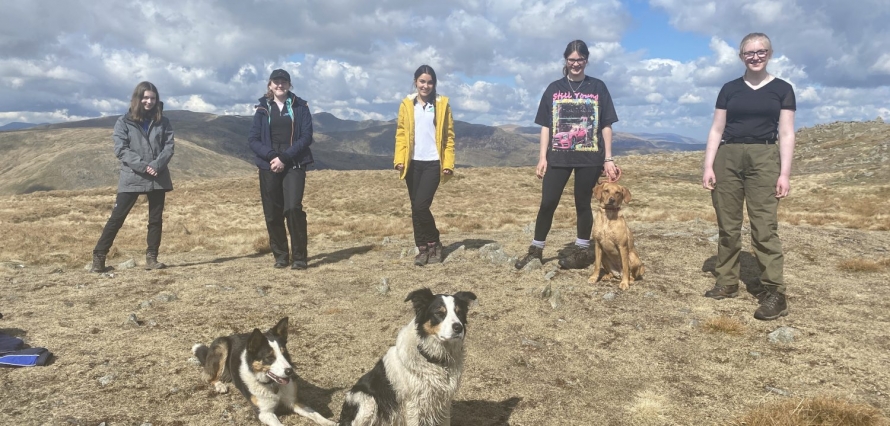 Head's blog – May half term
Friday 28 May 2021 | By Samantha Hockney
It has been a celebratory end to the half term at Teesside High as we gathered on the field this afternoon to mark our Year 11 pupils' final day in the Senior School.
After their last examination, students cleared their lockers for the final time and headed to the grounds for an outdoor assembly and presentation, complete with Class of 2021 hoodies and beautiful yearbooks collated by Mrs Shevels; these are sure to be looked back upon in the years to come. After a pizza lunch, there was time for inflatable fun and games as well as a few tears, as we all reflected on an unusual two years.
Similarly, our Year 13 students spent their final week in the Sixth Form this week. These pupils have dealt with the extraordinary in respect of their studies and examinations; they truly have coped with things we never thought possible, and their resilience and spirit has been admirable throughout.
We look forward to welcoming a very large number of Year 11s back to Teesside High School Sixth Form in September, and wish those venturing elsewhere and all of our Year 13 students realising their ambitions at university and in their first career positions the very best of luck for the future.
Looking ahead to June, we are all excited to see the return of our annual Sports Days, for which planning started this week. We remain cautiously upbeat that the final five weeks of the academic year will see the most 'normal' a school experience that we have had in almost two years! Indeed, I am delighted to see the return of co-curricular provision such as Choir, Band and Drama Club in the Senior School after half term; our Creative Arts subjects really did bear the brunt of the stringent Covid-19 guidance we had to put in place in recent months and it is wonderful to see this facet of our offering making a comeback.
This week provided an opportunity for the whole school to reflect upon our theme of Inclusion, and I have been so proud of our pupils and their support and care shown to others. Our Prep children produced two really moving videos demonstrating what inclusion means at Teesside High and they highlight our school ethos beautifully. You can see these on our Facebook page.
I hope all of our families enjoy a restful and relaxing half term, hopefully with some sunshine along the way – it's the least we deserve after so much rain!
Read our latest newsletter here.
Mrs K Mackenzie, Head