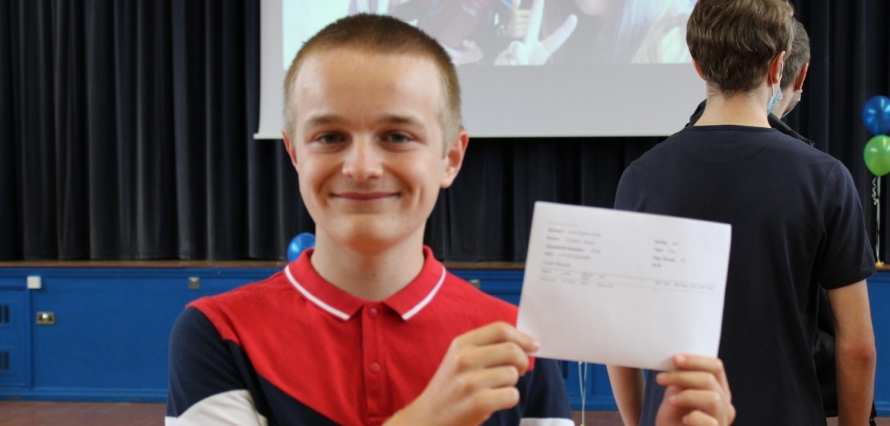 High flying Year 7 student secures A grade in AS Mathematics
Thursday 13 August 2020 | By Samantha Hockney
A Teesside High School scholar has secured the highest possible grade in AS-level Mathematics, despite studying the qualification five years early.
Edward, aged 12, joined Teesside High from Crooksbarn Primary School, having secured a top grade 9 in GCSE Mathematics whilst he was in Year 5.
Ed went on to secure a grade 9 in GCSE Statistics, an A* in GCSE Further Mathematics and an A in Level 3 Additional Maths in Year 6, on top of full marks in his SATs examinations.
The talented mathematician has been studying AS-level Maths alongside his usual Year 7 subjects.
Edward said: "I wasn't sure how the last few months would affect my AS-level studies so I am shocked today to receive my result.

"I have worked very hard both in school and with my distance learning and continue to love studying Maths at such a high level. I hope to complete my A-level soon and even study A-level Further Maths in the years to come."

Kirsty Mackenzie, Head at Teesside High School, said: "Ed is a shining example of what personalised learning can achieve.

"Teesside High School boasts a strong track record with early entry examinations, but not usually five years early!  Ed is the youngest student to secure such an excellent result in AS Mathematics at Teesside High.

"I am very grateful to our brilliant Maths department for personalising an outstanding programme of teaching for Ed, particularly through lockdown.

"Ed's commitment to his studies never wavered and this result is extremely well deserved."
If you wish to find out more about joining Teesside High School, contact our friendly admissions team or visit our next Open Day on Saturday 26 September.