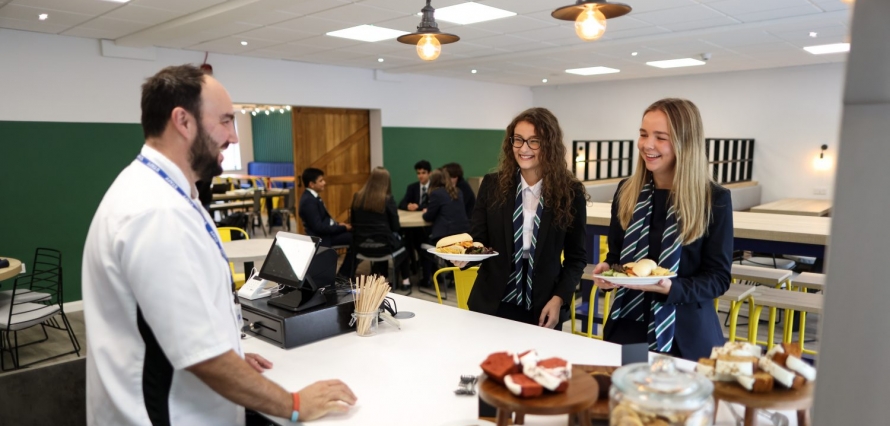 From farm to fork – new catering provision at Teesside High School
Thursday 23 September 2021 | By Samantha Hockney
Following the reveal of our new Dining Hall and Coffee Bar facilities, we are pleased to share with you some information about where the food we serve comes from, particularly the ingredients which make up our lovely, nutritious, home-cooked meals.
From farm to fork; our butcher uses meat from his own farm. The animals are all grass-fed, improving taste and flavour, and also greatly reducing the carbon footprint of the product, too.
Our milk is locally-sourced organic milk, and our eggs come from a local, free-range farm, so we can be sure the hens are well-looked after.
Our fruit and vegetable supplier is based just five miles from school, and uses locally-sourced produce when available. Our main food supplier is based in Durham, and is to this day a family-run business. The company has been passed through the generations and is very customer-focused, maintaining a personal touch compared to larger providers.
Importantly, all of our food waste is collected and used to create biofuel, significantly reducing the amount of waste we as a school send to landfill. This biofuel is then used by the food waste company to power their vehicles, meaning every little leftover goes towards getting our school waste collected!
We hope this demonstrates our commitment to thinking about not only where our food comes from, but how we are prioritising sustainability in the catering department, too.
Mr Baker, Catering Manager