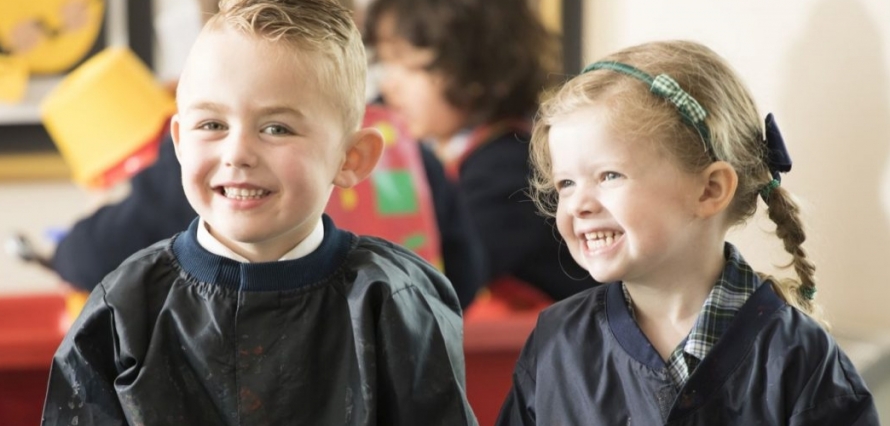 Nursery at Teesside High School
Monday 10 February 2020 | By Samantha Hockney
We are proud to offer a through education for boys and girls aged 3-18 in our outstanding Teesside High School Nursery.
Our Nursery offers a child-centred, family-focused approach, where your child's happiness and personalised learning experience always comes first.
We know that choosing a nursery for your child is an incredibly important decision. As one of the best performing private schools in the North East, we are able to guide you through the whole process and support your child in their transition to nursery life and beyond.
At Teesside High School, boys and girls are welcomed into our private Nursery at the start of the term in which they turn three years old. We are renowned for creating a warm, welcoming and nurturing environment where each child is treated as a special and unique individual.
In small classes, our children follow a rich and balanced curriculum, aimed to instil a lifelong passion for learning. We follow the highly regarded International Primary Curriculum, which uses a thematic approach to develop inquisitive minds and curiosity, even in our youngest pupils. Classroom work is supported by an outstanding and diverse co-curricular programme and outdoor education opportunities through fortnightly visits to our very own Forest School.
For busy families, wrap around care is available from 7.45am to 6.00pm daily.
When your child joins our Nursery, they join an intentionally small, thriving and integrated community at Teesside High where they are invited to take part in everything our 3-18 school offers; attending whole school assemblies, competing in sports days, enjoying paired reading with a Sixth Form student volunteer and contributing to plays and productions organised by specialist departments, to name but a few.
If you want to find out more about our Early Years setting, which is judged to be Outstanding across the board by the Independent Schools Inspectorate, please get in touch with our admissions team today.
Please also save the date for our upcoming Nursery Stay and Play event on Monday 23 March at 2.00pm. Details and invites to follow.