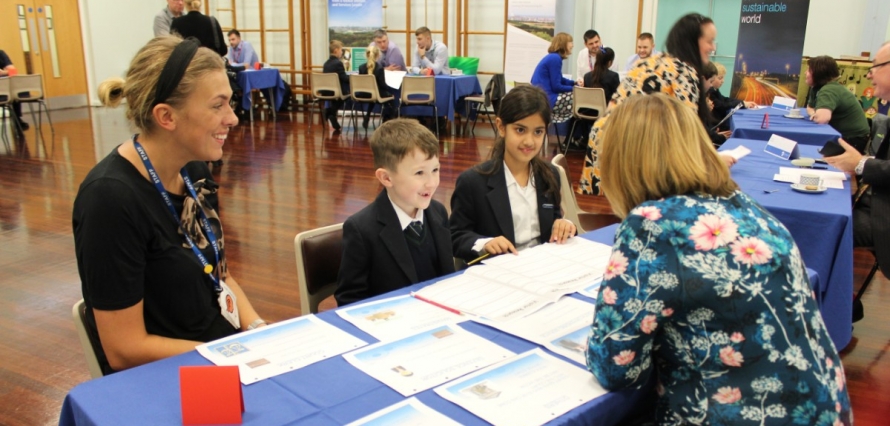 Prep children quiz career representatives
Friday 12 October 2018 | By Samantha Hockney
Prep children in Years 3-6 loved meeting people from the world of work yesterday, when our Aspire2Be event rolled into the Prep Hall for the first time.
The event is part of our comprehensive Able, Gifted and Talented programme, led by Mrs Bryson, which encourages children to aim high in school and beyond.
The carousel included careers ranging from accountant, dentist, fireman and optician to vet, railway engineer, radio presenter and magistrate. Our children had carefully prepared questions for our visitors about their job role, covering; how they got to where they are now, what skills they use on a daily basis, what they enjoy most about their career and much more.
Student ambassadors from Teesside University were also on hand to give first hand advice on studying locally at university.
Many thanks to our friends at Sembcorp, Wilton, Tindles LLP, Metro Radio, Oaklands Veterinary Centre, Alpha Dental Studio, Cleveland Fire Brigade, Henderson Opticians and Teesside University for their support.
We look forward to sharing our future AG&T adventures with you.