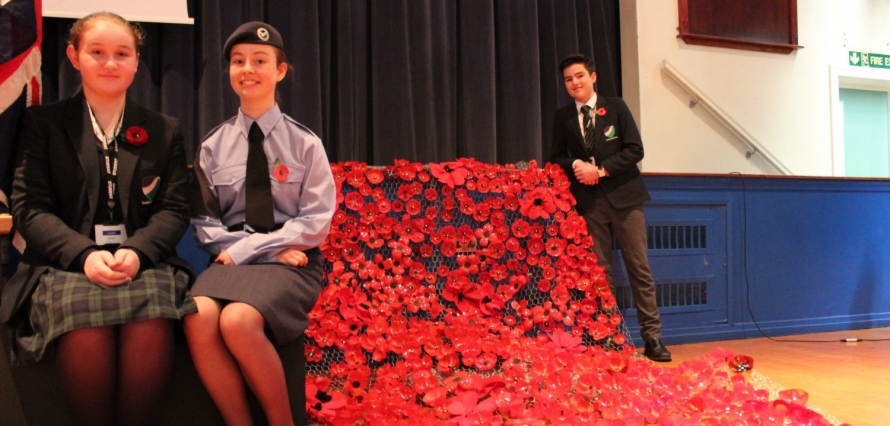 Remembrance Service at Teesside High School
Friday 09 November 2018 | By Samantha Hockney
Pupils and staff at Teesside High School have dedicated over four weeks to creating a special cascade of poppies as part of the school's Remembrance Day commemorations.
The display, made up of over 300 poppies, has been produced using plastic bottles as part of our eco-school status and commitment to protecting the environment.
The idea was the brainchild of Mrs Liz Shevels, Director of Music, who helps organise the school's special Remembrance Day service, which took place earlier today. The event commemorated the one 100th anniversary of World War I and featured a number of musical and speech and drama performances, including the Last Post played by Year 12 student Gabriella Bell.
Kirsty Mackenzie, Head, said: "It has been really inspiring to see the whole school involved in this very emotive and significant project. It has been a delight to watch it progress and the completed cascade is a fantastic sight.

"The poppy display became a poignant centrepiece in our important Remembrance Day commemorations, something we take a lot of care to prepare for each year. It was heart-warming to see so many members of our school community at the service, paying their personal respects."