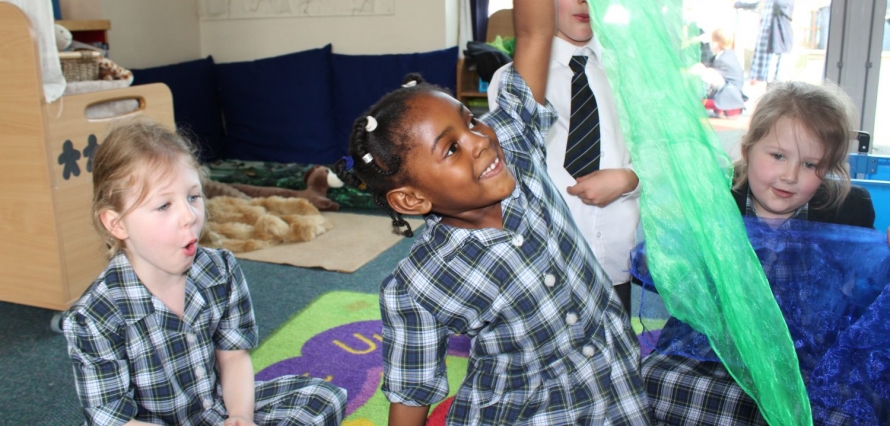 Sing-A-Lingo at Teesside High School
Tuesday 21 May 2019 | By Samantha Hockney
Children from Nursery to Year 2 are being given the chance to learn Spanish with Sing-A-Lingo at Teesside High School.
As part of our extensive co-curricular provision in the Prep School, we are delighted to be working with a foreign language specialist to provide exciting Spanish lessons to our youngest children.
The Sing-A-Lingo sessions incorporate music, drama and storytelling, which makes them perfect for younger children. They take place each Tuesday from 3.30pm.
Nicola Clapton, EYFS Lead at Teesside High School, said: "As part of their first session, the children worked in small groups to learn basic words and phrases, having lots of fun along the way.

"They quickly progressed to recalling animals and colours, and were each asked to make a certain animal in a certain colour. Being given the task in Spanish made this super difficult, but our children quickly rose to the challenge and enjoyed this hands-on approach to learning a new language."
If you would like to find out more about joining Pre-Prep Spanish lessons, please contact Mrs Clapton via info@teessidehigh.co.uk