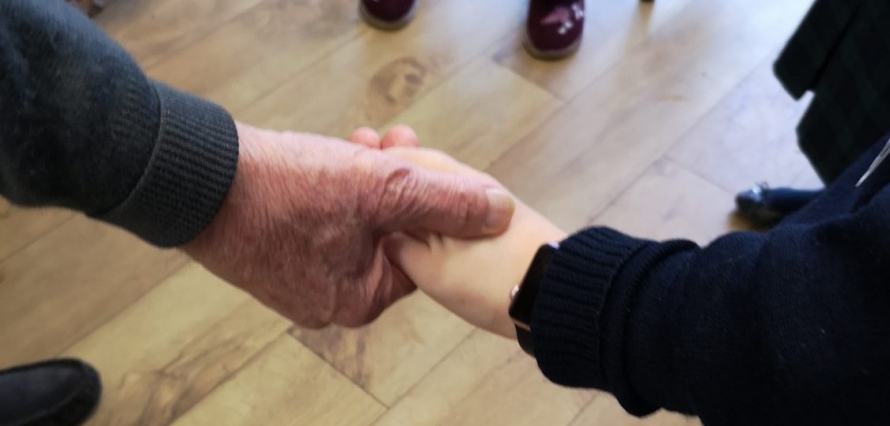 Students (and chickens!) visit Reuben Manor Care Home
Friday 23 November 2018 | By Samantha Hockney
Year 9 students are becoming regular faces at Reuben Manor Care Home on Yarm Road, Eaglescliffe.
Members of staff and THS Chicken Club students have launched a friendship initiative with the care home, volunteering during their lunch breaks to go along to meet the residents to provide stimulus and company.
Chicken Club is in its third year at school and gives students the chance to hand-rear their own chickens in the school grounds.
Yesterday, Reuben Manor residents met the chickens for the first time and our students took great pleasure in explaining all that they do to care for the animals.
As part of the project, students have previously met management staff at the care home and took part in a session on how to deal sensitively with issues such as dementia.
Experiences like these are invaluable for our students and it was a heartwarming day for all involved.