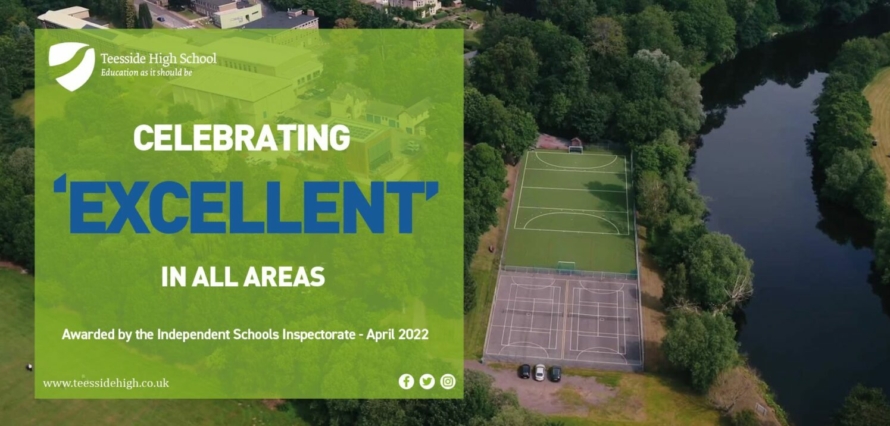 Teesside High School awarded 'Excellent' by Independent Schools Inspectorate
Tuesday 07 June 2022 | By Megan Connor
Teesside High School is delighted to have been awarded the highest grade during a recent inspection by the Independent Schools Inspectorate (ISI).
The inspectors evaluated the school based on its educational quality focusing on the achievements of the pupils as well as their academic and personal development.
The inspectors spent four days reviewing all aspects of the school, including lesson delivery, extracurricular programmes, catering provisions and school facilities across the Nursery, Prep School, Senior School and Sixth Form. ISI awarded 'excellent' in all areas with the report highlighting pupils' high rate of progress and excellent attitudes to learning.
Kirsty Mackenzie, Head at Teesside High School, said: "I am delighted that this rating reflects the hard work and dedication of our staff and pupils. The exceptional educational provision provided by our staff is evident across all areas."
The report not only commended the excellent academic achievements of pupils but also highlighted the success of pupil achievements outside of the curriculum with many pupils receiving local, regional and national successes in sporting, musical, artistic and cultural arenas.
Inspectors also commented on pupils' displaying a 'strong social conscience and excellent awareness of their social responsibilities to others and the outside world' with pupils contributing to society through a broad range of clubs, activities and charitable fundraising such as the £2 STEM Week enterprise challenge in the Prep School.
Kirsty continued: "The report not only highlights our excellent examination results and pupil progress but it also captures the essence of our school community. Teesside High School is an inclusive, warm and welcoming environment and I am thrilled that our ethos is so clearly demonstrated by our pupils, our parents, our staff and our governors.

"Teesside High School is proud to provide an environment in which students can achieve their full academic and personal potential in all areas. This latest report from ISI just demonstrates our excellent reputation and continued record of high achievement."
Enquire about joining Teesside High School by completing our online registration form or contacting our friendly admissions team via admissions@teessidehigh.co.uk.