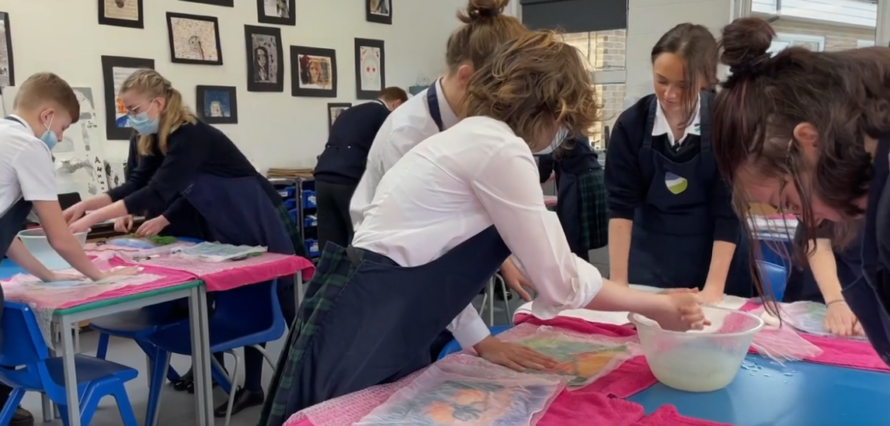 Teesside High School pupils feature on BBC One's The One Show!
Thursday 24 February 2022 | By Megan Connor
Teesside High School pupils featured on BBC One's The One Show last night!
Our students were filmed last week as part of their involvement in the national River of Hope project, a flagship art programme delivered by the Thames Festival Trust.
They were captured in their BloomInArt workshop, where students used wet felting to create individual artworks which will be used to create a collaborative flag. The flag will be carried at The Queen's Jubilee Parade later this year.
The One Show ran a wider piece on plans for the Jubilee, which you can watch here (from around 5 minutes).
It is wonderful to catch a glimpse of our pupils on national TV!