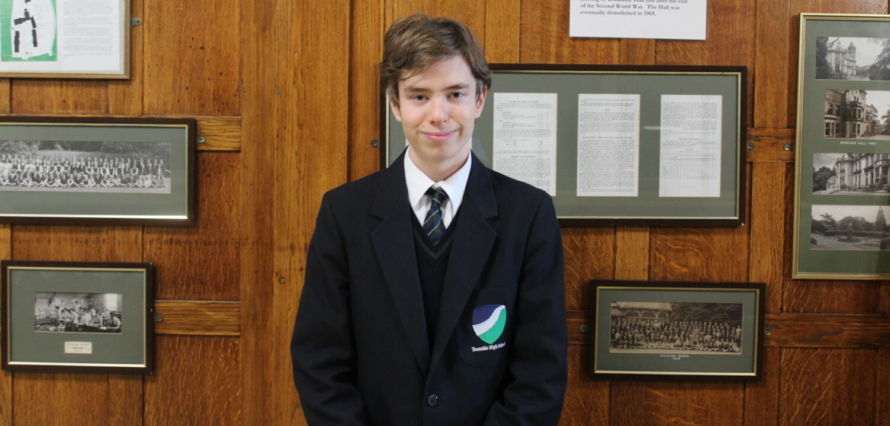 Teesside High School student shortlisted for University of Oxford's Ancient Drama Prize
Friday 21 January 2022 | By Samantha Hockney
A Teesside High School pupil has been shortlisted for a prestigious Ancient Drama Prize awarded by the University of Oxford.
Benjamin, in Year 10, was delighted to be recognised following his submission of a monologue as the character Creon from Sophocles' Antigone – a piece which blended his love of both Classics and Drama.
Just ten pupils from across the country were named on the shortlist, following selection by the university's Faculty of Classics and The Archive of Performances of Greek and Roman Drama.
A spokesperson for the university said: "The quality of entries was exceptionally high, and we offer our thanks and congratulations to all the entrants."

Benjamin said of the news: "I am so happy and thrilled to have been shortlisted for this prize. I loved working on the monologue piece!"
Kirsty Mackenzie, Head at Teesside High School, said: ""This achievement exemplifies the continued growth and success of our creative arts subjects in recent years, under challenging circumstances. 
"I am delighted to hear that Benjamin has made the shortlist for such a prestigious prize. He has shown great commitment and determination to improve his skills throughout his GCSE Drama course. Congratulations, Ben, we are very proud of you!"
Ben's feedback is not the only good news we have received from Oxford this month! We are beyond proud to announce that all three of our Oxford University applicants have received offers to attend the prestigious institution. Year 13 pupils Kate, Stella and Abbie are delighted with the news, which comes after months of hard work, application guidance and endless mock interviews! Kate will read German and Philosophy at St. Peter's College, Stella will study English Language and Literature at Merton College whilst Abbie will read French and Beginners' Russian at Wadham College.