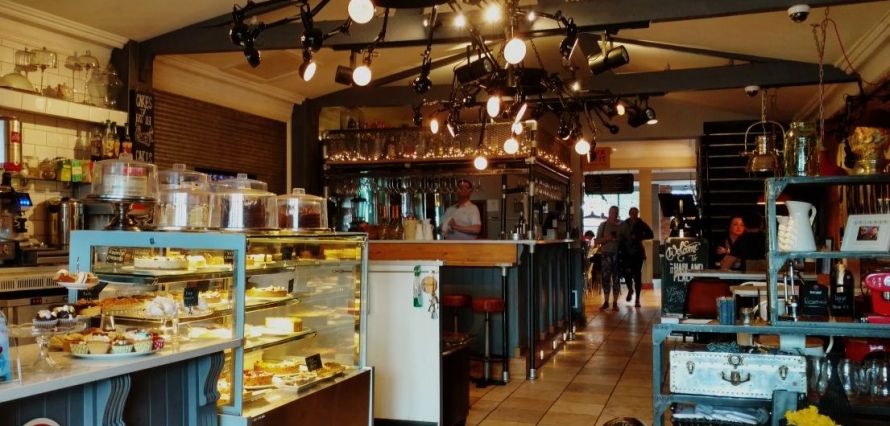 Teesside High School students plan Spudding Club takeover
Tuesday 30 July 2019 | By Samantha Hockney
Students at Teesside High School will host an exclusive 'Spudding Club' event at 12 Harland Place on Monday 23 September.
GCSE Food and Nutrition students will first visit the Norton High Street venue on Monday 16 September to meet the Harland Place kitchen team and present ideas for their very own event. They will see the catering experts in action preparing for a Spudding Club event the restaurant is hosting that evening to the public. The students will see the four savoury and four sweet dishes created and presented to guests and will use the venue's private dining space to analyse how their event will take shape over the coming days.
On Monday 23 September, the students will then launch an exclusive takeover of the popular restaurant, hosting a Spudding Club of their own for up to 60 guests. They will serve their chosen 8 dishes and, in true Harland Place style, seek feedback through a scorecard system, where guests can record their opinions and help crown a winning dish.
The experience will provide an excellent opportunity for GCSE Food and Nutrition students to see first hand what working in a busy catering environment is really like, giving an unrivalled insight into future career options available in the industry.
We would be super grateful for your support on the evening. Tickets for the THS Spudding Club are priced at £21pp and include four sample starter dishes and four sample desserts, all designed by THS students. Tickets will be released very shortly, and we recommend parties booking together. The evening will start at 6.30pm.
Save the date – this is one you will not want to miss!
Find out more about Teesside High School at our next Open Day on Saturday 28 September.