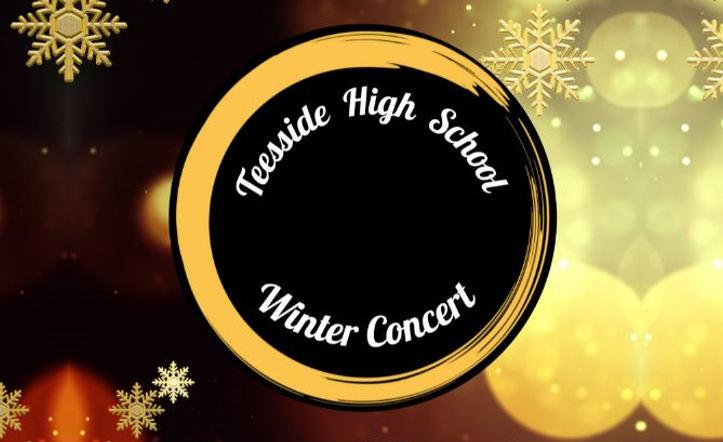 Teesside High School Winter Concert – Thursday 9 December
Monday 29 November 2021 | By Megan Connor
You are warmly invited to attend our 2021 Winter Concert, which returns to the school calendar this year on Thursday 9 December. This event will celebrate a fantastic term of live music at Teesside High School.
Tickets are available from our usual Ticketsource site. Tickets will be sold by the table so that you and your family can sit together comfortably whilst observing social distancing.
The next few weeks promise to be a busy time for our school musicians as we prepare for a number of exciting events.  They are showing outstanding commitment and enthusiasm in rehearsals so far this term; we look forward to sharing their hard work with you!
Performances include solo pieces, ensembles, choir and orchestra as well as pieces from our Year 7 students and the All Together Now cast, not forgetting some audience participation as is now tradition!
The evening will start at 6.00pm and come to an end at around 7.30pm.  Refreshments will be available to purchase during a short interval.
We hope you will be able to join us for this joyous occasion!