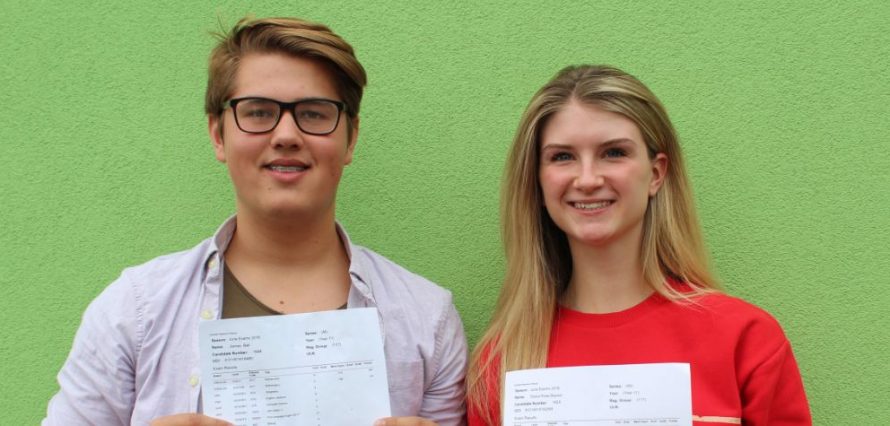 Teesside High students celebrate 10 or more straight A*/A
Thursday 23 August 2018 | By Samantha Hockney
Teesside High School's reputation for exceptional exam performance has been strengthened today, with 52% of Year 11 entries achieving A*-A grades at GCSE.
28% of all entries were awarded the highest possible A* grade.
One quarter of Year 11 students at the Eaglescliffe independent school achieved 10 or more A*-A passes, including:
Elena, 12 A*-A, including A** in Further Maths
Lucy Branch, 12 A*-A
Georgia Okey, 12 A*-A, including A** in Further Maths
James, 11 A*-A. James picked up his A-level Mathematics result last week – two years early – and achieved A*
Laura Havis, 10 A*-A.
There was also a strong performance from core subjects English and Mathematics, with 94% and 97% of entries at Grade C/4 and above respectively. 47% of English grades and 50% of Mathematics grades achieved the equivalent of A* or A grades.
Kirsty Mackenzie, Head at Teesside High School, said: "We work with children of all abilities and inspire them to achieve great things.

"Some of our students today will open results they never believed possible. Through a combination of hard work, dedication, challenge and support, they have excelled in a broad range of subjects, including additional subjects such as Human Biology and Further Maths which are offered for those who want to stretch their learning further.

"These results follow last week's outstanding performance at A-level; we are celebrating incredible success at Teesside High."