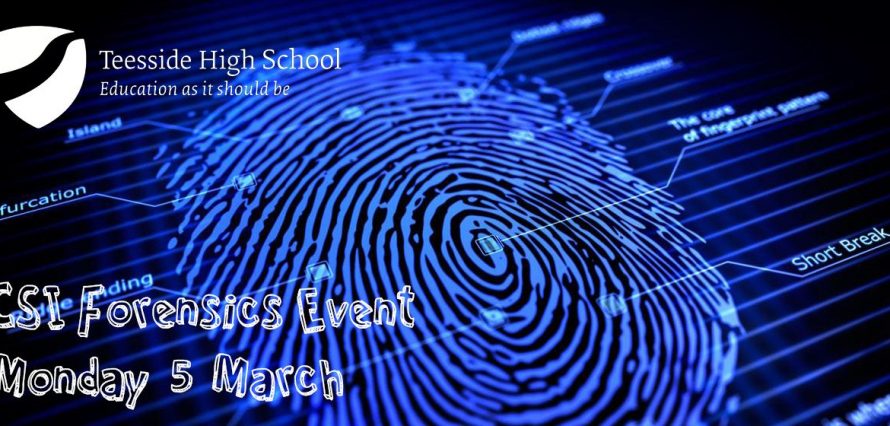 THS Sixth Form; CSI Forensics Event – Monday 5 March
Thursday 22 February 2018 | By Samantha Hockney
We are delighted to share with you details of an inspiring CSI Forensics Event which is being held at Teesside High School Sixth Form on Monday 5 March.
Teams from Teesside University, one the UK's leading centres for Forensic and Crime Scene Science education, and Newcastle University, a centre of excellence in Forensic Psychology, will deliver workshops which will provide students with hands on practical experience in this fascinating field.
The first session will be a Murder Investigation workshop where students will look at gathering, recording and evaluating crime scene evidence.
This will be followed by a Criminal Profiling session where students will look at tracking criminals by studying their motives and methods to develop a picture of who they are.
The event takes place in our Sixth Form Centre where refreshments and snacks will be served on arrival at 4.15pm.  It will be of particular appeal to students interested in Criminology,
Psychology and the practical application of Chemistry. The event will close at 6.00pm.
If you are in Years 10-12 in another school in the local community and would like to attend, please email info@teessidehigh.co.uk
Places are limited; book now to avoid disappointment.