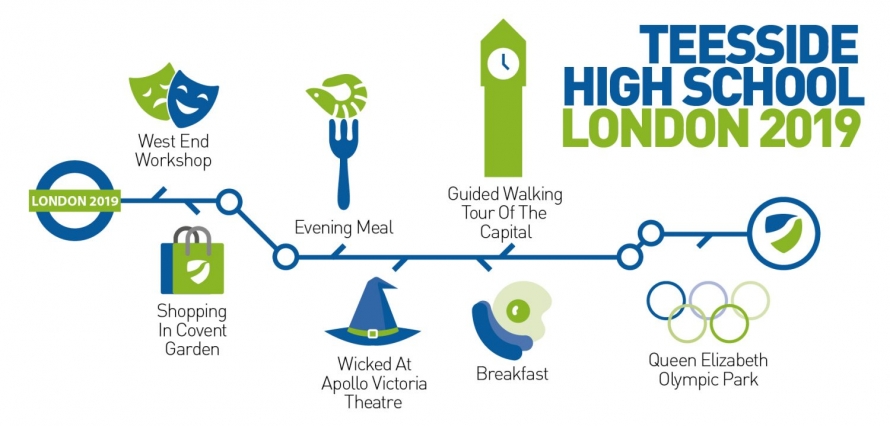 THS students crowned winners of WST Dream Travel competition
Tuesday 26 February 2019 | By Samantha Hockney
Forty students from Teesside High School will be setting off for the capital tomorrow after being named winners of the WST Dream Travel competition.
After the school's name was drawn randomly from 240 entrants in October last year, students were asked to produce an entry which described to competition organisers how they would 'beat the winter blues'.
After a superb video entry was created by 13 willing volunteers from Year 9 and 10, Teesside High School was judged to be the overall competition winner and selected to win an overnight trip to London to see the hit musical Wicked and participate in a West End workshop led by cast members.
Students will also experience a walking tour of London's greatest sights and a visit to the Arcelor Mittal Orbit, the largest tunnel slide in the world, based at the Queen Elizabeth Olympic Park.
We will sharing photographs and videos from the trip on our Facebook page and Instagram account, using the hashtag #THSLondonTrip