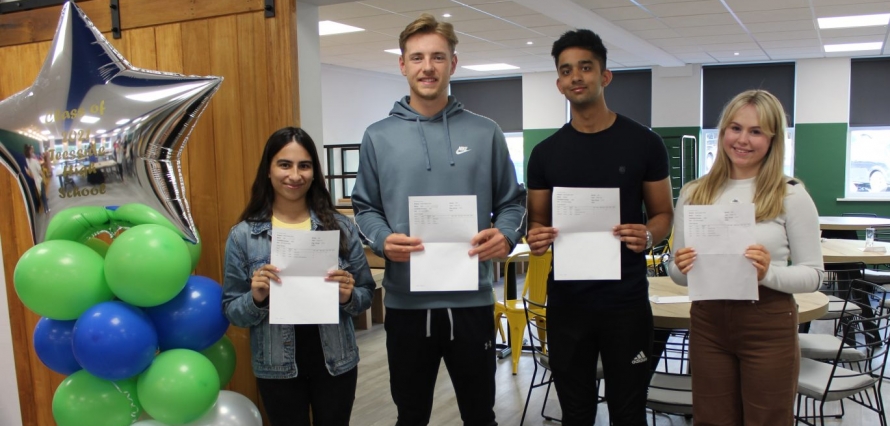 Teesside High School judged to be in top 1% of UK schools for value-added results
Monday 20 September 2021 | By Samantha Hockney
Teesside High School has received recognition for the value added to pupils' expected examination results, with our Sixth Form singled out for particular praise.
The school's Science, A-level Mathematics and Sixth Form (16-18) departments have all been applauded for achieving value-added scores which rank within the top 1% of educational providers in the UK.
Value-added is a measure of the progress students make during their time at school.
At Teesside High School Sixth Form, on average, every student achieved almost a grade higher than their GCSE results suggested they would.
In STEM, every single one of the school's Biology, Chemistry, Mathematics and Physics subjects achieved value-added results which rank within the top 1% of the country, with every STEM student exceeding their A-level examination target by between one and two grades.
Kirsty Mackenzie, Head at Teesside High School said: "We are proud to not select students on their academic potential, instead working with pupils of all abilities and inspiring them to achieve above and beyond their classroom targets. This is a really unique feature of our school – every child is given the best possible chance to thrive and succeed.

"Small class sizes – an average of 15 across the school – enable our staff to understand how each individual learns, and how best to maximise their potential.

"In addition, a broad curriculum which includes teaching separate science subjects from the age of 11 gives our students the best possible opportunity to access rigorous and challenging A-level courses.

"When comparing examination results across different schools, I urge parents to consider value added and judge where a school can significantly boost the progress your child makes throughout their educational journey.

"We are beyond thrilled that this particular strength of our school has been recognised – to be amongst the best in the country is a fantastic accolade and a huge credit to our wonderful staff team."
Find out more about joining Teesside High School – visit our upcoming Open Day on Saturday 25 September, 9.30am-12.30pm.