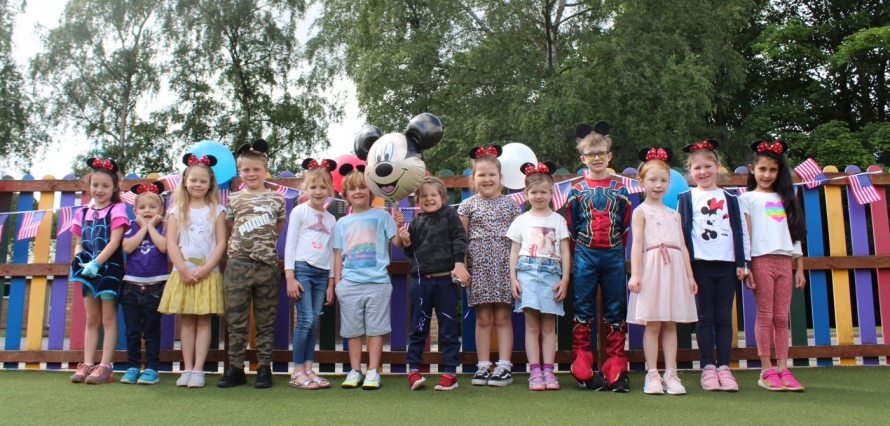 Touchdown in Florida! Teesside High School celebrates completion of charity campaign
Wednesday 29 July 2020 | By Samantha Hockney
Staff, students and families at Teesside High School have completed a huge summer fundraising challenge which saw them walk the equivalent distance from Teesside to Florida.
The school community aimed to walk 10,740,000 steps over the summer break in order to raise funds for Juvenile Diabetes Research Foundation (JDRF).
The inspiration behind the charity challenge came from Nursery pupil, Joseph, who was diagnosed with type 1 diabetes just one month after his third birthday.
Miss Hall, Pre-Prep Teacher at Teesside High School, said: "It is incredible to think that we have completed an eight week challenge in just 20 days!

"Our giant step tracker really captured the imagination of our school community and we had pupils, staff, parents and grandparents emailing us daily with their contributions – our final total topped 11 million steps.

"Holiday Camp pupils wore pedometers every day and we even tracked the efforts of our Senior students completing Duke of Edinburgh expeditions over recent weekends. It really has been a whole school effort and we are delighted to have raised almost £2000 in the process for such a worthwhile charity.

"Most importantly, we hope people hearing of our campaign have taken the time to learn a little bit more about type 1 diabetes, a condition which can so significantly affect the lives of those diagnosed and their families.

"Joe is a wonderful little boy who inspires us every day; we hope we have done him proud!"
Joseph and his family have themselves contributed to the challenge, conquering Eston Nab and Lordstones in recent weekends to help increase the school's step count further. Joseph's mum said:
"We would like to thank all of our family and friends who donated and contributed steps, but a special thanks to all the staff, pupils and parents at THS for all of their support. It was a team effort and we are so lucky to be part of such an amazing school community."
Donations can still be made via the school's JustGiving page. Thank you in advance for your support!