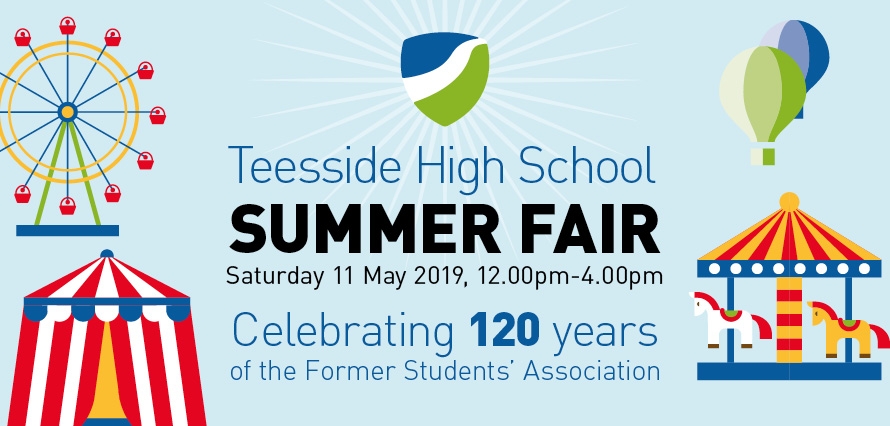 120th Anniversary Summer Fair – Saturday 11 May
Wednesday 06 March 2019 | By Samantha Hockney
We are delighted to share our plans to celebrate the 120th Anniversary of the Teesside High School Former Students' Association.
Save the date for Saturday 11 May; a day we will invite former students and staff, current pupils and their families, friends of the school and our local community to come together and mark Teesside High School's rich history and bright future. This event will be sponsored by Developments by Joseph Homes and Wynyard Park.
We will be hosting a fun-filled Summer Fair with live music, funfair stalls, inflatables and slides, donkey derby, soft play, delicious food, a beer tent and much more. Our stunning riverside fields will be filled with children's and family entertainment for a day to remember.
Visit our Facebook event page.
Find out more about our sponsor.
Take a Tour
Importantly, we will be offering tours of our beautiful grounds and school facilities for alumni groups and prospective families who are interested in joining the thriving THS community. Come along and see what has changed, or find out for yourself what makes our wonderful school so special. Email admissions@teessidehigh.co.uk to register.
Our history
Teesside High School traces its roots back to 1883, when Stockton High School opened in Stockton-on-Tees. Stockton High changed its name to the well-known Queen Victoria High School in 1902, and its Former Students' Association was formed three years earlier in 1899.
Separately, The Cleveland School was founded in 1939 and moved to the rambling mansion of Woodside Hall on the beautiful banks of the Tees in 1945, the site where our school is now located.
The historic buildings were enjoyed by generations of schoolchildren before their demolition in 1970. At this point in time, the two schools merged and the present buildings began their life as Teesside High.
Our school Houses, Victoria, Cleveland and Woodside, reflect our vivid history.
Are you a former pupil of QVHS, The Cleveland School or Teesside High? We would love for you to register your details to our alumni database here.
We hope to see you there!