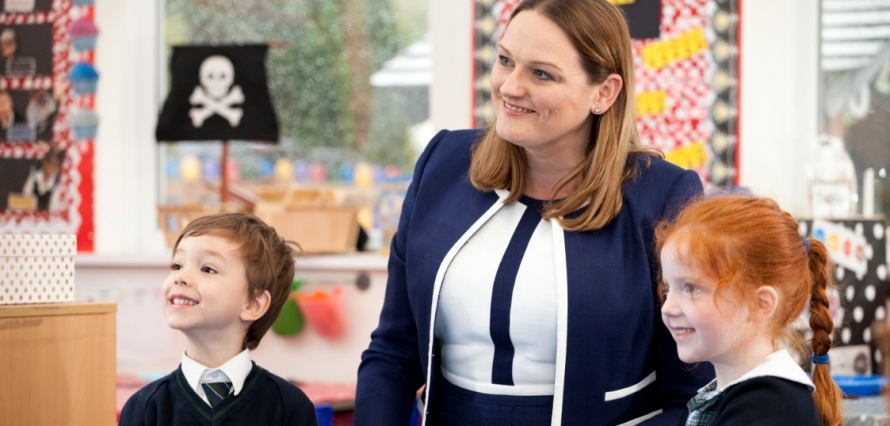 Head's blog – Teesside High School
Friday 22 March 2019 | By Samantha Hockney
We have lots to look forward to with a busy events calendar planned for the weeks and months ahead.
I would like to start by congratulating our Year 7 girls on a series of outstanding sporting successes. This week, the final league positions were announced and our girls secured the U12A County Hockey league title, the Year 7A District Netball title and, yesterday evening, emerged victorious in the U12 Premiership Netball Final against Red House School. The girls have demonstrated incredible talent, but also immense passion, motivation and teamwork and we are very proud of their achievements.
Elsewhere in school, rehearsals for next week's A Night at the Musicals have stepped up and the cast will spend this weekend completing a full technical rehearsal in the Senior Hall. I had a sneak glimpse of our Year 7 performance of School Song from Matilda the Musical this week and was hugely impressed; it promises to be a memorable evening, indeed. Tickets are still on sale at Reception but will also be available on the door, priced at £4.00 per adult and £2.00 per child. I do hope you are able to come along and show your support.
We continue to welcome lots of new faces to school and our calendar has been full to bursting with Taster Days recently. I do hope all prospective pupils have enjoyed their time in our wonderful school; I look forward to seeing you again very soon.
Preparation for our upcoming ski trip to Pfunds is also gathering pace, as well as plans for those travelling to Paris with Mrs Blyth in May. The latter Parents' Information Evening takes place on Monday in the Dining Hall, and is a must attend for all parents as we share the exciting itinerary for what is set to be a fantastic experience for our students.
Finally (I promise!), can I thank you for support in sharing news of the school's 120th Anniversary Summer Fair, which takes place on Saturday 11 May. We look forward to marking the foundation of our Former Students' Association with a super fun family event with entertainment for all to enjoy. Many thanks to all who have been in touch to donate raffle prizes; we have been overwhelmed by your kindness.
With best wishes for a wonderful spring weekend.
Mrs K Mackenzie, Head