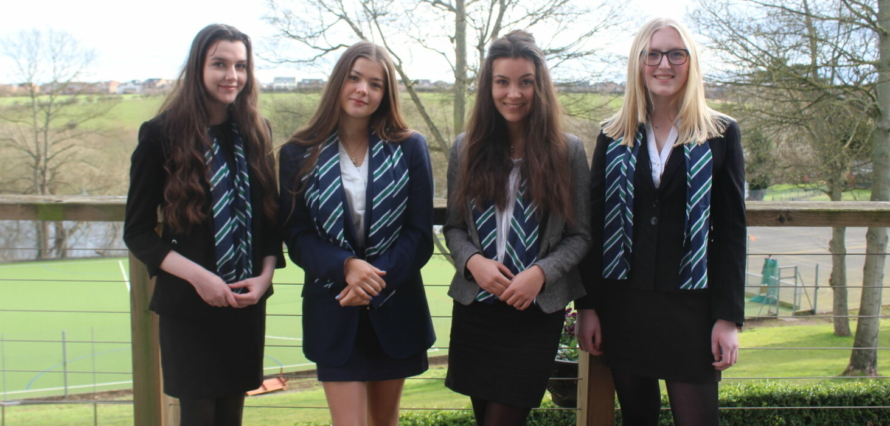 Oxbridge success at THS Sixth Form
Wednesday 02 February 2022 | By Samantha Hockney
THS Sixth Form is delighted with this year's harvest of university offers so far, with students receiving both unconditional and conditional offers for a wide range of subjects such as Mathematics and Statistics, Music Management, English Language with Creative Writing and Physiotherapy.
Year 13 students are encouraged to aim high and fulfil their potential, with more than a quarter of the year group applying for Oxford and Cambridge this year. The North East on average sends only 50 students a year to Oxford, and there are many times more students at Cambridge from China than there are from our region, so we are always delighted to raise both the reputation and representation of our part of the UK. Not only do we have a steady stream of students heading there, but the news we receive from former THS Sixth Form pupils, now Oxbridge alumni, is that they are graduating with first class degrees, and often representing their colleges as ambassadors to encourage a greater diversity of applicants: news to make everyone proud!
Oxbridge entrance is a rightly challenging process for our hopefuls. It begins before the summer holidays in Year 12, where students are encouraged to use departmental reading lists as a springboard for wider reading and reflection. The enthusiasm for pursuing their subject beyond the curriculum marks out a likely candidate, even more than high academic achievement alone. Oxbridge students submit their carefully-constructed personal statements, and the rest of their university choices, via UCAS at the start of the autumn term. They follow a syllabus that allows them to reach A-level standard by October half term, so for them, the preceding summer holidays have to be treated as an extra term with steady progress through independent work. Luckily our small class sizes mean subject teachers know their students inside out, and can write references that are personal and meaningful for each individual. By October half term, students who have cleared that first hurdle will have had to submit two curated and marked pieces of written work, and must now spend half term preparing for and sitting entrance examinations (and for this cohort, whose GCSEs and AS-levels were Centre Assessed Grades, these are the first public examinations they have ever sat).
We have a range of specialist Oxbridge academic contacts who step in for us as mock interviewers, giving our candidates preparation tips and feedback before the actual event. This final stage, if they are selected to go forward after the examinations have been marked, is a round of several hour-long tutorial interviews with academics in their chosen subject and college. This year there has been the added difficulty of being online and not face-to-face. At this stage, colleges have whittled thousands of global applicants down to a final 8-10 students, in order to select around 4 per subject, per college. The interviews challenge students to show how they think, as much as they uncover how much they know, with rigorous questioning.
We were therefore delighted to get the news last month that all of our Oxford candidates, applying for places to read English, French and Russian, and German and Philosophy, have been successful in receiving an offer from Merton, Wadham and St. Peter's colleges, and our Cambridge medic was also successful in winning an offer from Clare College. For students not lucky enough to achieve an offer, it is often more of a reflection on the very specialist focus that Oxbridge requires, which can be too narrow a focus for some of our high-flying all-rounders with elite sporting commitments, for example.
We support every Sixth Form pupil with our tailor-made provision, ensuring every student gets exactly the right fit for them.
Miss J Bird, Head of THS Sixth Form