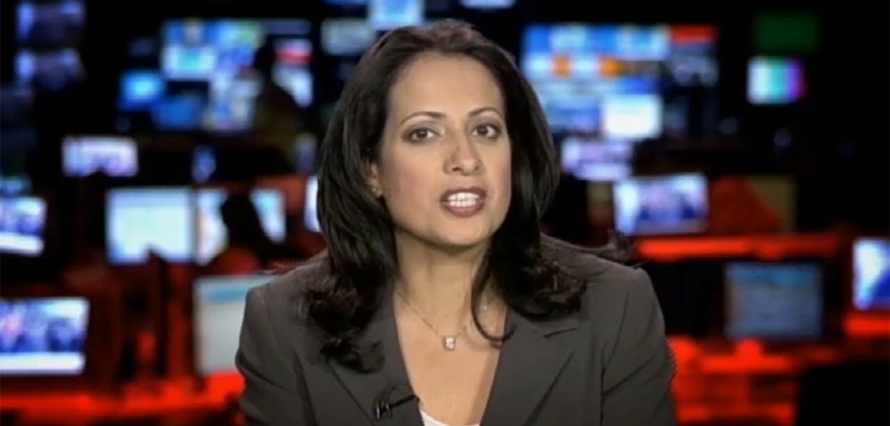 Tea-Time Talks make a welcome return!
Friday 18 February 2022 | By Megan Connor
It is wonderful that we are slowly and safely getting back to 'normal' and a returning favourite of students, parents and staff alike, is our series of Tea-Time Talks.
Shiulie Ghosh, a former THS pupil, joined us on Friday evening for an inspiring talk, taking us on a journey through her remarkable career starting just down the road on a local radio station and then taking her all over the world; most notably fronting the first English channel on Al Jazeera television in Qatar.
She shared with us her experiences of working her way up the ladder and the challenges she faced as both a woman and also as someone who was, in the early stages of her career, hired to balance ethnicity in the workplace.
Shiulie also talked of more recent news coverage and urged us all to be mindful of 'fake news' and suggested ways in which we can always challenge the validity of the information we are given.
A personal highlight of Friday evening was when she shared with us the influence her time at THS as a pupil had on her, she noted her involvement in the school's debating club, led by her English teacher, and how this created a thirst for knowledge, developing a line of argument and public speaking skills that would allow her to present in front of 250million people live on screen.
Shiulie is also a successful writer of teen fiction and talked us through the process she uses to very swiftly produce her stories; we are very thankful that she has left us copies of all of her novels to date in the school library for our students to enjoy
It is always a fantastic opportunity for our students to listen to people talk about their lives but this was especially powerful as her journey has its roots in the very place they are currently beginning their own.
Mrs Reid