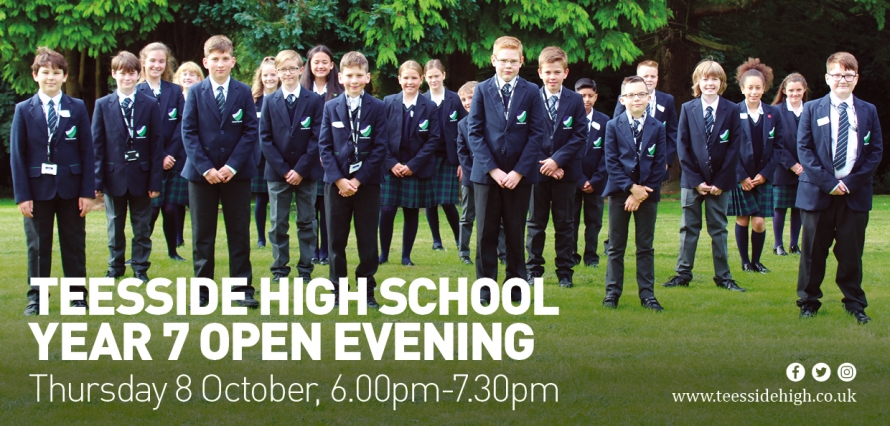 Teesside High School – Year 7 Open Evening
Tuesday 22 September 2020 | By Samantha Hockney
Event: Year 7 Open Evening
Date: Thursday 8 October, 6.00pm-7.30pm
Venue: Teesside High School, The Avenue, Eaglescliffe TS16 9AT
Teesside High School is a thriving independent school for boys and girls aged 3-18. We combine small class sizes, inspirational teaching, outstanding pastoral care, excellent co-curricular activities and a caring environment where each individual truly matters. Our Senior School is renowned for providing a unique environment which enables students to develop, change, learn and explore on their journey to adulthood.
Download our school prospectus.
Please do come along to our Year 7 Open Evening and find out more about life in our Senior School, including our forward thinking approach to distance learning and our recent return to school, where all students are enjoying their usual broad curriculum.
The evening will start at 6.00pm in the Main Hall. Refreshments will be available upon arrival and at 6.15pm there will be a short presentation giving you an insight into life in the Senior School at Teesside High. There will be key staff on hand to answer your questions, including our Pastoral Support Officer who looks after the transition into Year 7, our Senior Leadership Team, current pupils and Senior School form tutors. Please note, visitors to school will kindly be asked to wear a mask or face covering inside the school building. Social distancing guidelines will also apply.
At the meeting, you will also be provided with details of future events that we have planned, including Transition Days and Scholarship assessments.
Due to restrictions on numbers, we are asking all visitors to register their attendance at this event. We look forward to meeting you soon!