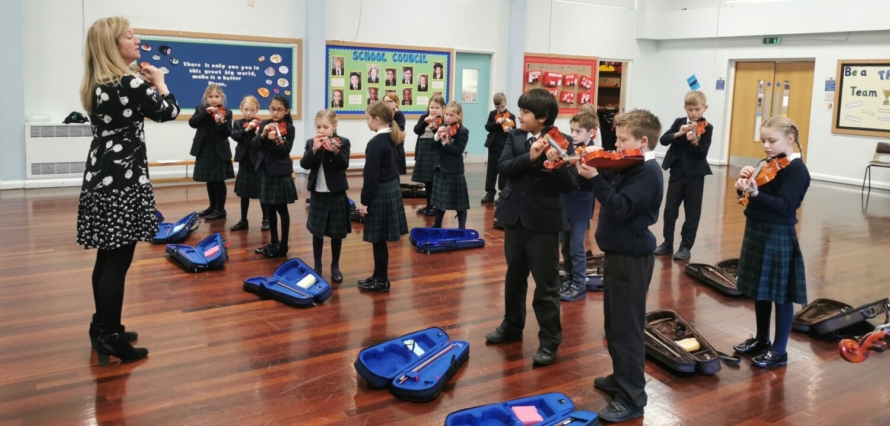 Head's blog – January
Friday 21 January 2022 | By Megan Connor
A warm welcome to parents and pupils reading our first newsletter of 2022, and also to those catching up with our news, events and goings on ahead of their visit to our final Open Day of the academic year. I am thrilled you have taken time to come along and learn more about what THS has to offer.
I always stand up at open events and say how proud I am of our school, staff and pupils, and I believe that what we offer here is the very best for every child in our care. This year is different, as not only do I believe it, but Teesside High School has been nationally recognised as the best performing non-selective private school in the region.
Whilst this recognition, by The Sunday Times, solely takes into account examination performance, I must admit I am not only interested in A* grades. I am interested in getting the very best from every single student we welcome through our doors, not just through academic results but from learning new skills, taking advantage of new opportunities, from sport, music and creative arts and inspiring a love of nature and the great outdoors.
We are rigorous in our pursuit of creating an environment where it is okay to be yourself, where you give things a go, build resilience, find your strengths and receive support with those weaker points (we all have them!). I hope you agree these qualities are essential in developing our young people in every way imaginable.
It has been a busy start to the term and somewhat of a rollercoaster in respect of the ever-evolving Covid guidance we are responding to. I can confirm that, in line with the most recent government update, the wearing of face coverings in classrooms has been relaxed. Pupils will continue to wear a face covering in social spaces, for both your reassurance and ours. I have shared before that one teacher absent in isolation can impact hundreds of children, and in the crucial run up to examinations in May, every lesson counts.
We are back with a bang in respect of co-curricular activities, sporting fixtures, Matilda rehearsals, Forest School sessions, Tea-Time concerts and everything else that makes THS as action-packed and enriching a school as ever. Keep an eye on our calendar and social media pages for updates and please do enjoy catching up on the last three weeks in this busy edition of our school newsletter.
Find our latest newsletter here.
Mrs K Mackenzie, Head – Teesside High School