Anna Guest
Governor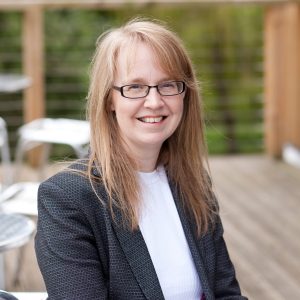 I was born in Middlesbrough and attended local schools before spending four years at Nottingham Trent University studying Law and completing a legal practice course. Specialising in litigation, I joined Atha and Co. solicitors in 1995, qualified as a solicitor in 1996 and became a partner in 1999.
I currently live in Stockton with my husband and our daughter who has attended Teesside High School since Reception. She is very happy at Teesside High and has certainly benefitted from the School's nurturing environment and excellent teaching provided.
My hobbies are long walks with friends, travel, and I also dance 3 times a week at a local dance school which caters for ages 3-93. You are never too old to start tap dancing! I am also chief taxi driver (for Georgia) and dog walker!
At work I am responsible for managing the staff and many of the administrative sides to the job and the general duties involved in running a business.  My mother worked as a secondary school teacher and later as a primary school teacher whilst I was growing up and therefore, as a parent also, I believe I have a good understanding of both sides of school life.
I became a Governor in December 2016. I am passionate about Teesside High and wish to use my expertise and experience to help the school continue to go from strength to strength both academically and pastorally whilst retaining it's fantastic sense of community.