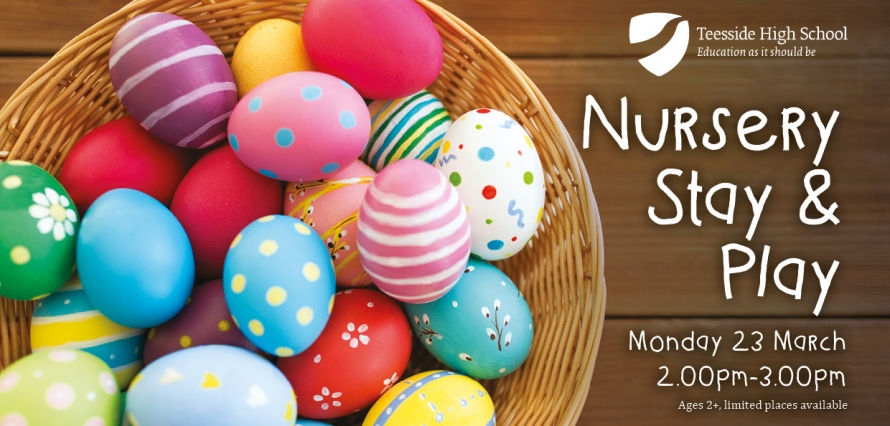 Easter Nursery Stay and Play – Monday 23 March
Monday 10 February 2020 | By Samantha Hockney
We warmly invite you to find out more about our wonderful Nursery here at Teesside High School.
We are proud to offer a unique nursery experience for children in Teesside and beyond. Our youngest pupils are engaged through an excellent Early Years education, varied co-curricular programme and enriching Forest School opportunities.
Children aged 2 and above and their parents and families are welcome to join us to find out more. Our Easter Stay and Play event will take place on Monday 23 March, 2.00pm-3.00pm, where you can experience first-hand our nurturing Early Years teaching and explore a range of fun and engaging educational activities with your child.
Places are limited and available on a first come first served basis. Please contact our friendly admissions team to book a place, or complete the below registration form.
Did you know? Our Early Years children make exceptional academic progress and significantly outperform their counterparts both within our local authority as well as nationally. 100% of Reception children at THS achieve the 'Good Level of Development' (GLD) standard (2019), compared to 73.8% locally and 71.8% nationally.