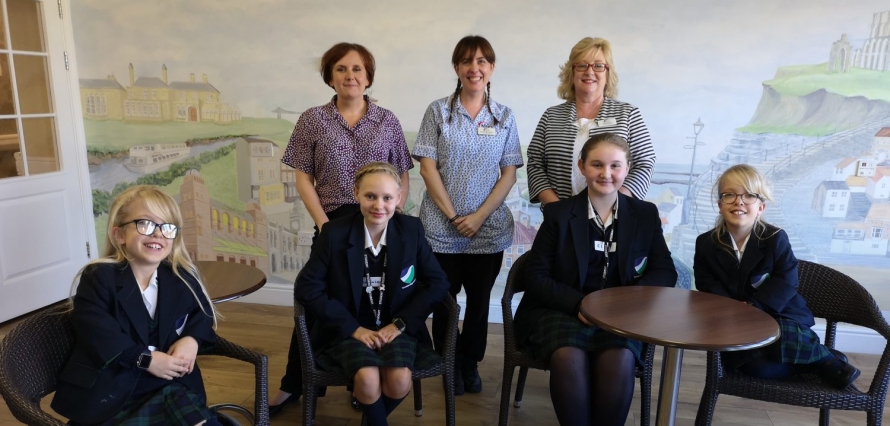 Friendship initiative with Reuben Manor Care Home
Thursday 18 October 2018 | By Samantha Hockney
We are delighted to launch a friendship initiative with Reuben Manor Care Home.
Our wonderful Year 9 girls have volunteered their lunchtimes to take their THS Chicken Club on tour, meeting the elderly residents at Reuben Manor and providing them with stimulus and friendship.
Chicken Club is in its third year at Teesside High School. It is a unique co-curricular opportunity which provides our students with the chance to hand rear their own chicks, and care for them as they grow. Students explore entrepreneurial ideas to raise money to improve the chicken coop and outdoor facilities for our animals, all the while volunteering to feed and water the chicks every morning, noon and night.
The girls today were given a briefing by staff, advising them on how to deal sensitively with issues such as dementia. Next, the girls will speak to residents about Chicken Club before taking the chickens along later in the term!
We can't wait to update you with their progress.