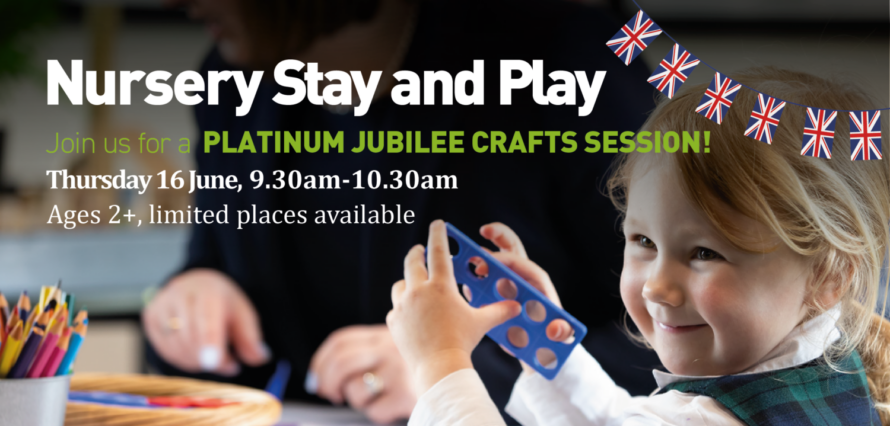 Nursery Stay and Play – Thursday 16 June, 9.30am-10.30am
Wednesday 25 May 2022 | By Megan Connor
If you are interested in joining a wonderful Nursery we would like to invite you to join the Early Years Department for a special Platinum Jubilee Stay and Play event. This will take place in our Nursery on Thursday 16 June, 9.30am-10.30am.
Stay and Play will give you the chance to observe Nursery teaching first-hand, explore a range of engaging educational activities with your child and participate in some fun Jubilee crafts. The event will start at 9.30am and come to a close at 10.30am, with refreshments and an opportunity to find out more about our excellent Early Years achievements.
We very much hope you will be able to join us for what promises to be an enjoyable morning.
To find out more information about this event please contact Mrs Shipley, our friendly Admissions Assistant, via nshipley@teessidehigh.co.uk.