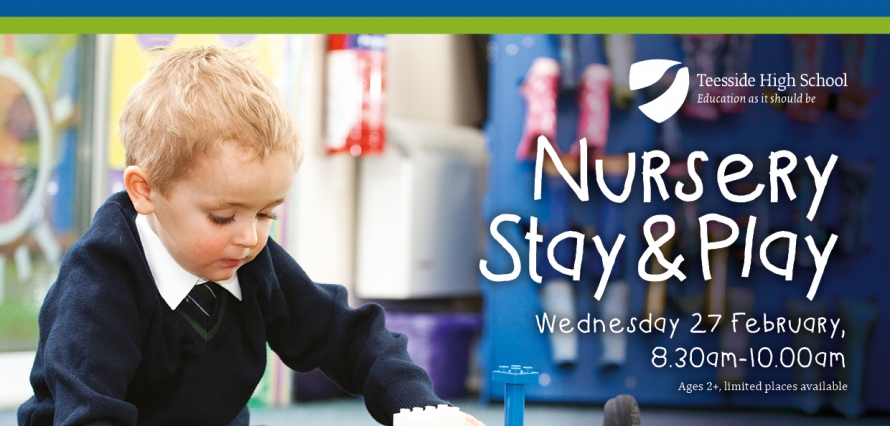 Nursery Stay and Play – Wednesday 27 February
Thursday 14 February 2019 | By Samantha Hockney
We warmly invite you to find out more about our wonderful Early Years setting here at Teesside High School.
Children aged 2 and above and their parents/families are welcome to join us for a special Stay and Play event; giving the opportunity to experience first-hand our nurturing Early Years teaching and explore a range of fun and engaging educational activities with your child.
The event will take place on Wednesday 27 February, 8.30am-10.00am.
Places are limited and available on a first come first served basis.
Please contact our friendly admissions team to book a place, or complete the below registration form.