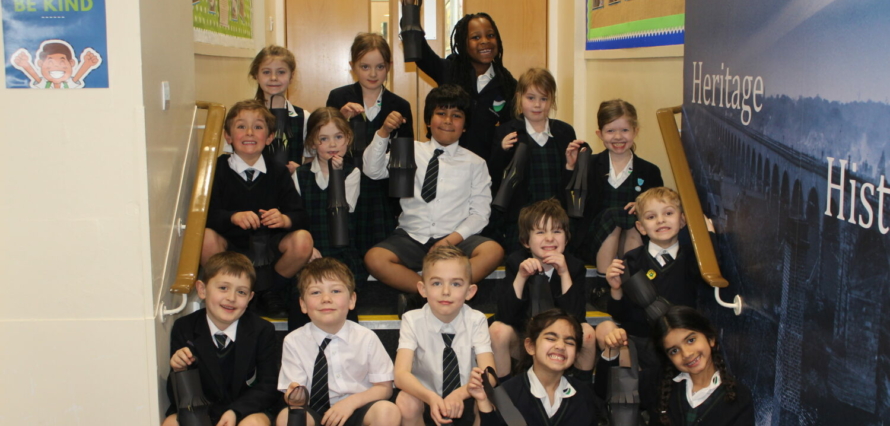 Head's blog – March
Friday 11 March 2022 | By Megan Connor
With lighter nights and plentiful sunshine, it is lovely to see spring on its way!
While this half term may be a short one, we have already been immersed in a wide range of activities and events across the school within the past two weeks. As I am writing this, I am looking forward to our first PTA event of the year taking place tonight. It will be wonderful to finally get our THS families back together for our Race Night.
As reading is one of my favourite pastimes, I was very pleased to get involved in celebrating World Book Day last week. I had the pleasure of judging the House flash mob competition and, whilst all houses put on a great show, Victoria came out on top!
Following World Book Day, we are now looking forward to the English Department's trip to London where pupils will visit Shakespeare's Globe theatre. We will of course share regular updates during this residential visit.
As a lover of Science, I am super excited about STEM Week next week. The week aims to promote the subjects of Science, Technology, Engineering and Mathematics and the wide range of opportunities within these fields. Across the school there will be a variety of activities for our pupils to take part in which will broaden their horizons and help them think about possible future career paths within these areas. We will also hold the second event in our Tea-Time Talk series with guest speaker Paula McMahon, a civil engineer, at the end of the week.
I am over the moon to see that we have sold over 250 tickets for Matilda Junior! It is great to see events like this make a return to the calendar and I cannot wait to see the hard work of Mr Coates, Mrs Shevels and our talented cast pay off later in the spring term.
This week I have been overwhelmed by the power and generosity of our school community. Following our Ukraine appeal this week, we collected over 100 packs of nappies, 8 large bags of sanitary products, over 60 duvets and blankets and much more. We had to make the difficult decision to stop accepting donations early as we risked having too many items to contribute (which was an amazing position to be in – thank you!). Your donations are now on their way to where they are most needed. Thank you so much to everyone who contributed, it is amazing what we can achieve when we come together.
It goes without saying that my thoughts and prayers are with the people of Ukraine at this time.
You can find our latest newsletter here.
Mrs K Mackenzie, Head – Teesside High School